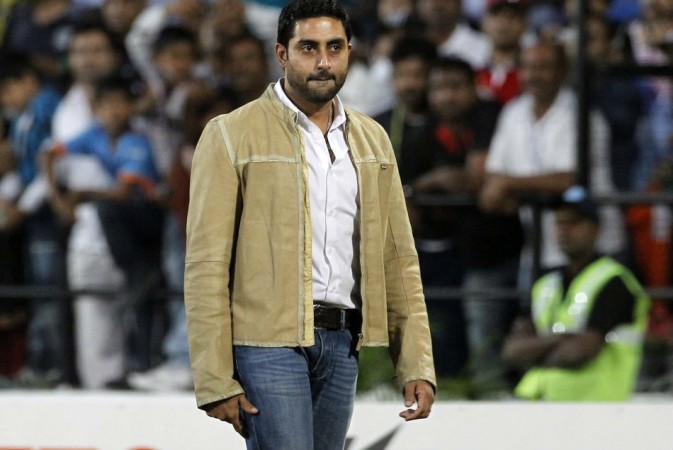 Manmarziyaan actor Abhishek Bachchan has always been at the receiving end of trolls not only on social media but in the industry as well. He has always been criticised for hiding under the wings of his famous father Amitabh Bachchan and wife Aishwarya Rai Bachchan. But stars just don't always remain in the skies.
After making his dream debut in JP Dutta's Refugee in 2000, Abhishek Bachchan was tagged as a flop actor after he delivered 11 flop films in a row. It was only after his role in 2004 film Yuva that the star kid finally got his recognition in the industry and went on to deliver his first ever hit film which came in the form of Dhoom. But those four years of struggle after his debut film were not at all easy for the junior Bachchan.
During an interaction at Jagran Film Summit, Abhishek recalled a traumatic incident when a woman slapped him outside a cinema hall for embarrassing his family's name.
"It was a tough time. I had once gone to Gaiety Galaxy to see how my film (Shararat) was doing; a lady came out and slapped me and said you're embarrassing your family's name, stop acting. Thankfully, I'm able to laugh about it today, but at that point, it was not a very good feeling," he said.
Anurag Kashyap's recently released film Manmarziyaan has somewhat brought respite to Abhishek's acting career after a dry spell of almost two years. Though the movie has failed to create magic at the box office, Abhishek's performance in the film has been lauded by critics and audience alike.
A Twitter user, who describes himself as a doctor in his bio, trolled Abhishek for Manmarziyan's low box office collection and blamed him for turning a good film into a disaster.
"#Manmarziyaan tanked at box-office, once again proving @juniorbachchan to be legend with amazing ability to make good film a flop! Kudos to his abilities, not many have it! It time to end #nepotism and for #StarKids to start #Vadapav stall..lol! #Stree proves #TalentCounts!!" he tweeted.
However, Abhishek silenced the troll in a dignified way which received applause from other Twitter users.
"With all due respect kind sir, I would expect an esteemed doctor such as yourself to study all the facts and figures before proclaiming anything. I certainly hope you do so with your patients. Learn the economics of the film before you tweet something that will embarrass you.
"And for your kind information ( and I'm sure all vada pav stall owners will agree) there is great dignity in owning and running a vada pav stall. It's called dignity of labour. Try not to be so patronising about another professional. We are all doing our best.
"And to end with.... One of the actors in the immensely entertaining Stree happens to be a "star kid". Have a good day and here's hoping you spend more time on being the best doctor you can be instead of trying to be and industry analyst! Coz as you said #TalentCounts," Abhishek tweeted.
Earlier too, Abhishek had narrated the said incident on a TV show some years ago. Watch the video here: