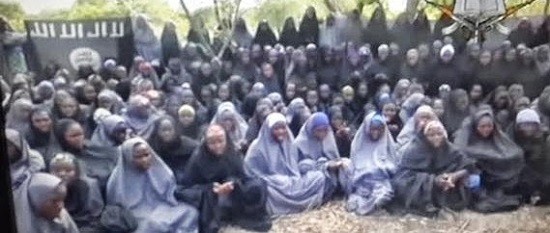 It's been more that 40 days since over 200 schoolgirls were kidnapped from Chibok by Islamist militant group Boko Haram. And, in what could bring some relief, a Nigerian government information official has now assured that it is only matter of days before the abductees are rescued.
Ever since the incident went viral on Twitter under the hastag #BringBackOurGirls, several countries such as the US, the UK, France and even China have been working with the Nigerian Army to trace the location of the girls.
According to recent reports, the Army had even traced a few of the hideouts of the Boko Haram forces, where some of the girls were spotted. The 16 April abduction created quite a few problems for the Nigerian government, which has come under severe critism for its failure to tackle the situation.
However, in what could finally be termed a positive sign, a senior official has now claimed that the girls will indeed be brought back soon. Mike Omeri, the co-ordinator of National Information Centre, disclosed that the Nigrian Army has made significant progress in tracing the militants.
Local news source Vanguard also quoted Omeri stating that it was only a matter of days before the schoolgirls are rescued from the cluches of the Boko Haram terrorists.
"We have made significant progress. By God's grace, we are looking at a matter of days," Omeri was quoted by the daily.
The official maintained that the Army is closing in on the militants. However, further information was being withheld for the safety of the girls.
The senior officer also revealed that a strong hideout of Boko Haram militants in Darazo, Bauchi State was bombed recently. Meanwhile, the Nigerian intelligence agencies have also been able to foil several potential bomb blast plans.
"The army is closing in on the militants and very soon, the parents would have their children back," Omeri added.
The statement from the government official will bring much relief to the worried parents of the young girls. Boko Haram, which is understood to have converted the girls to Islam, had earlier threatened that it will sell off the girls, as sex slaves.
There were also reports in the media that the Army's 7th Division had spotted some of the abducted schoolgirls. The special forces seem to have uncovered three camps operated by Boko Haram, in the north of Kukawa at the western corridors of Lake Chad.
The forces have found that Boko Haram insurgents have split the girls into batches and are currently holding them in camps in Madayi, Dogon Chuku and Meri.
Reportedly, there is also a fourth camp in Kangarwa, of which the Army is still collecting information. The Army is awaiting instructions on how to act, as a direct attack may jeopardize lives.