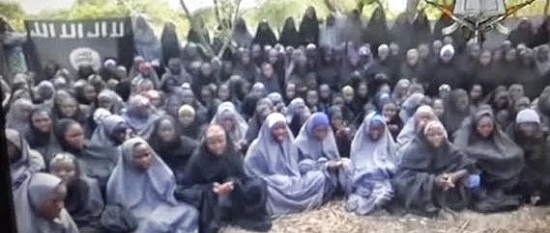 Former Nigerian President Olusegun Obasanjo has warned that due to the government's delay in taking up search operations, it is now highly doubtful whether they will ever be able to bring back even "half" of the missing Chibok schoolgirls.
Obasanjo, who is considered Nigeria's most influential politician, blamed President Goodluck Jonathan and his government, and stated that they took too long to respond to the Boko Haram kidnapping.
It should be noted that over 200 girls were kidnapped by Boko Haram militants from Chibok on 14 April. Initially, Jonathan's government played down the incident. And it was only following an international uproar that the government kicked into action.
The statement from the former President is likely to cause much pain to the distraught parents, who for the last two months have been pinning on the hope of their daughters' safe return.
Obasanjo in his statement warned that it is likely that half of the abducted schoolgirls may never be found, despite the ongoing rescue efforts.
"It's inconceivable to get all of them back. If you get all of them back, I will consider it a near-miracle," the former President told Premium Times.
"Do you think they will hold all of them together up till now? The logistics for them to do that, holding over 200 girls together, is too much," he added.
Obasanjo's criticism brings out the general divide in the country, between the people and Jonathan's ruling People's Democratic Party, which now has been heightened by the failure of the government and the Army to rescue the girls.
The Chibok incident could prove to be an election debacle for Jonathan, who will face the polls in 2015. Since the Chibok incident, Nigeria has increasingly been falling into a state of chaos and unruliness, with the Nigerian Army taking the fall for the lawlessness in the state.
Boko Haram gained much publicity across the world in the last two months. The US, the UK, France and China have all joined in the rescue efforts but there is still no trace of the Chibok girls. The terrorist outfit, which ferociously fought any attack against it, has killed thousands in the country in bombings and raids.
The Nigerian Army is now reportedly going to study the military tactics used by Sri Lanka to fight the rebel LTTE, for its battle against Boko Haram. High-ranking Nigerian military personnel had met with a Sri Lankan delegation recently to discuss counter-insurgency tactics.
The Army, which has been facing shortage in arms and ammunition, is expected to get more help as several African and Western countries have come forward to aid the country in fighting Boko Haram.