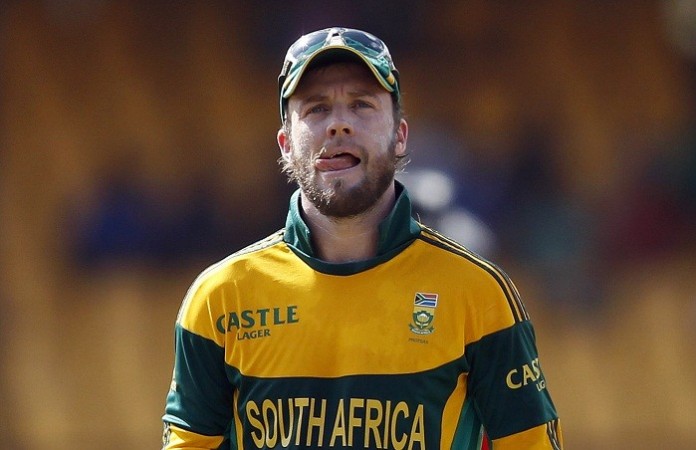 South Africa's ODI skipper AB de Villiers has already expressed his desire to lead the team in whites but Cricket South Africa (CSA) CEO Haroon Lorgat has stated that the explosive right-hander is not an automatic choice for the Test captaincy.
de Villiers, vice-captain of the Test team, was considered the front-runner to lead the side, after Graeme Smith retired in March but T20 skipper Faf du Plessis and middle-order batsman JP Duminy are also in the frame to take the role.
"I would hope the selectors will not have an automatic choice. There is a process that needs to be followed," Lorgat said. "There are several candidates so let's hope it is a tough choice."
Duminy has not led the team before, which might go against him, but Proteas team manager Mohammad Moosajee feel it is not going to be an insurmountable hurdle, when the selection panel meets on 3 June in the board's meeting.
"We are a diverse country with a diverse group of players and we have a melting pot of cultures in the dressing room," Moosajee pointed out. "We have built our team environment around that, which has meant learning and respecting each other's backgrounds and using that to become a strong unit."
"We are fortunate that we've had inspirational leaders in the past and now we hope to have another one. We have four or five people that can fill the role," he added.
de Villiers was handed the captaincy of T20 and ODI sides, following the retirement of Smith from those formats in 2011. South Africa have won two out of last three ODI series under de Villiers and also made a semifinal appearance in the 2013 Champions Trophy.
de Villiers has the experience of leading the team in the shorter versions and is ready to take over the leader's role in the longer format. The 30-year-old added that if the board chooses him as the new skipper, he will give it his best shot.
"I have led in the shorter version - it's been a great ride and I have learnt so much. I am certainly ready to take over the Test captaincy," De Villiers stressed. "I would love to do it. It's up to the people above me to decide who will be the best guy to do the job."
"Whoever gets it, I hope he will have full support from the team, from the staff and from the administrators," he added. "He will have my support if it's not me but if it is me I will give it my best shot and hope to do a good job."