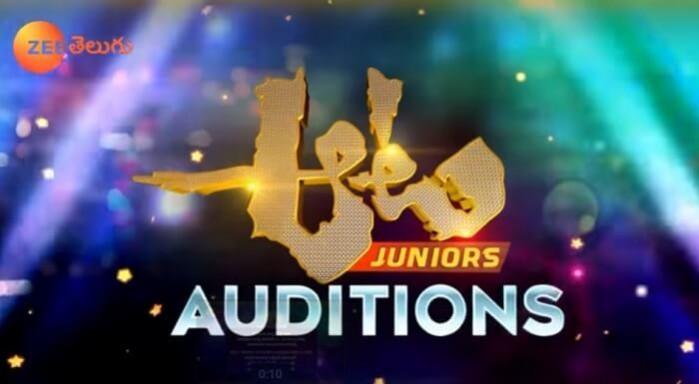 Zee Telugu is all set to return with Aata Juniors 7 after six years and has announced the date and venue of the auditions for the new season of dance reality show.
Aata Juniors is a dance reality show where children below the age of 15 showcase their talents. It successfully completed its sixth season in 2012. This most sought-after reality show is soon making a comeback to Zee Telugu with its new season auditions for which will be held in Hyderabad, Chennai, and Bengaluru in search of the final contestants.
Aata Juniors 7 will be presented in an exciting format and will feature renowned celebrities, and be brimming with the best up-and-coming junior dance talent. It is all set to celebrate Zee Telugu's commitment to providing the best platform for those who aspire to make their dreams come true.
The search for the final contestants of Aata Juniors 7 through auditions that will be held on 21 and 22 July 2018. The final audition is scheduled to take place in Hyderabad on 29 July, where the finalists will be selected to battle it out with the rest of the participants to win the ultimate title of Aata Juniors 7.
Here are the details of Aata Juniors 7 auditions schedule:
| | | | |
| --- | --- | --- | --- |
| Date | Location | Time | Venue |
| 21 July | Hyderabad | 10 am to 3 pm | Annapurna 7 Acres Studio |
| 21 July | Bengaluru | 10 am to 3 pm | Madhu Art Studio (Abbaiah Naidu Studio) Naidu Layout, Chikkalasandra |
| 22 July | Chennai | 10 am to 3 pm | Majestic Studio, B.2, Muthukumarappa Street, Saligramam |
| 29 July | Hyderabad | final audition 10 am to 3 pm | Annapurna 7 Acres Studio |
Eligibility criteria – aged between 4 and 12, and most importantly, with a passion to dance!
Participants can also send their audition videos via WhatsApp to 9959322234.
For more details on the auditions, call 9959322234, or log on to the Zee Telugu Facebook page.
This season will feature 12 contestants divided into two teams. The teams will be judged by a three-member panel and each contestant will be mentored by a member of the grand jury panel. The teams will contest each other across different theme-based rounds each week before the finalists fight for the Aata Junior trophy in the Grand Finale.
Commenting on the launch, a Zee Telugu spokesperson said, "After the enormous success of the previous editions of Aata and Aata Juniors, as evidenced by the high TVRs throughout all seasons, we felt a new season was a logical step forward in our pursuit of engaging our audiences and sharing a mutual love for dance and entertainment.
The spokesperson added, "We believe people will connect with our unique brand of programming, and we very much look forward to what the little stars have to bring to the stage. We trust that Zee Telugu as a platform will help them pursue their dreams of making it big – all it takes to take that one small step."