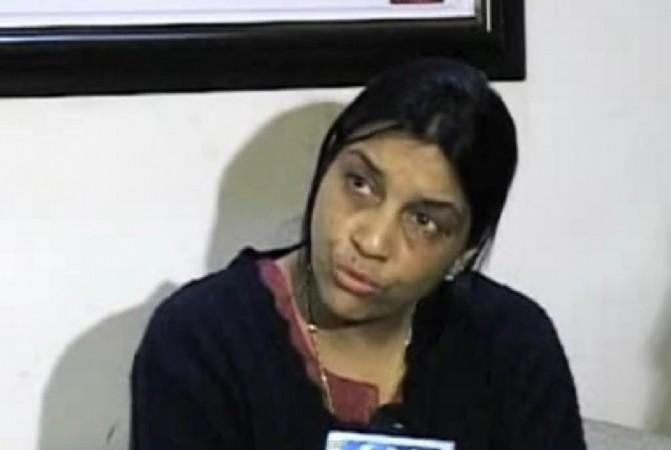 The Allahabad high court Thursday rejected the bail plea of Nupur Talwar, who is currently in Dasna jail since April 30 and facing the trial for brutally murdering her teenage daughter and domestic help Hemraj four years ago.
The accused, mother of the murdered teenager, failed to convince the high court and will remain in the jail at least till the trial continues.
Last week, the Ghaziabad court charged the doctor couple for murder, conspiracy, misleading the court and destruction of evidence in Aarushi-Hemraj murder case.
The trial of Talwars will begin on June 04 in Ghaziabad court.
Though Nupur and Rajesh Talwar still maintain that they are innocent and are being framed by the CBI, the special court on May 25 ordered that the duo will be tried for murder once the chargesheet is framed.
The CBI prosecutor had put up a strong case against the doctor couple at the special court last Thursday.
"Four people were there, two died and two were left. When a murder takes place in a closed house and two are dead, then the onus shifts on those who are alive," the CBI had argued, IBNLive reported.
According to CBI's claim, "The golf stick recovered from the house matches the injury. The Talwars refused to identify Hemraj's body and gave false information regarding the crime scene."
"They were charged by the Additional Sessions judge under Sections 302 (murder), Section 201 (causing disappearance of evidence of offence), Section 34 (a criminal act done by several persons in furtherance of the common intention) and Section 203 (giving false information about an offence)," the lawyers representing the CBI and the family of Hemraj said, according to IBNS.
The pair has been accused of murdering their 13-year-old daughter Aarushi and their domestic help Hemraj in May 2008 at their residence.
The case has since spiralled into one of the country's biggest unsolved cases, with a prolonged investigation marked by admissions of lack of evidence and dramatic twists.
(With inputs from IBNS)