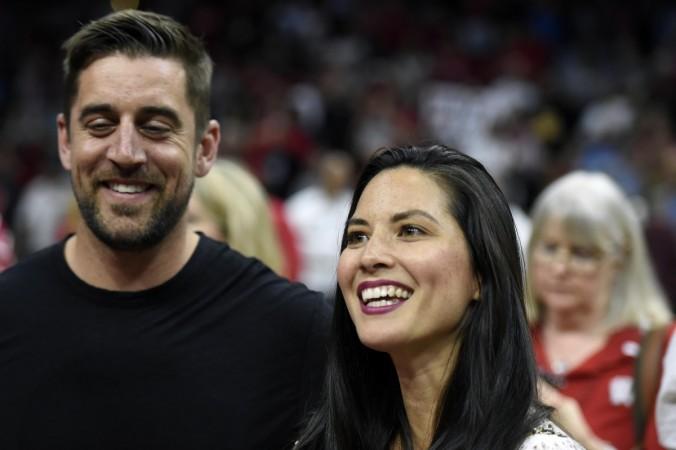 It hasn't been too long since news of Aaron Rodgers and Olivia Munn's split hit the internet. But it looks like the Green Bay Packers player is already on the road to mend his broken heart by getting involved in yet another high-profile romance.
Also read: Here's why you won't find Pretty Little Liars star Lucy Hale at Hollywood parties anymore
Rodgers was recently spotted out and about with Baywatch star Kelly Rohrbach. According to reports, the duo was spotted at the Westchester Golf Course in Los Angeles on Thursday and Rodgers seemed a bit too friendly with the actress. An onlooker told TMZ that they were holding hands at one point and they looked flirty as well.
Shortly after news of Rodgers and Munn's split emerged in early April, it was reported that the actress was the one who called it quits on their romance.
"Olivia knew that the relationship was on the rocks the past few months," a source told E! "It didn't feel good anymore, and they should have split up a few months ago. They were holding on to this idea of their relationship, even though they knew a breakup was bound to happen."
However, according to a HollywoodLife source, the actress has been taking the split really hard. "She is pretty heart broken and she's blaming herself for the split. Olivia's hoping they may be able to work things out."
Munn and Rodgers' relationship gained a lot of media attention last year when his brother Jordan became a contestant on The Bachelorette. At the time it was revealed that Aaron was not in touch with his family and many blamed Munn for keeping him away from his folks.