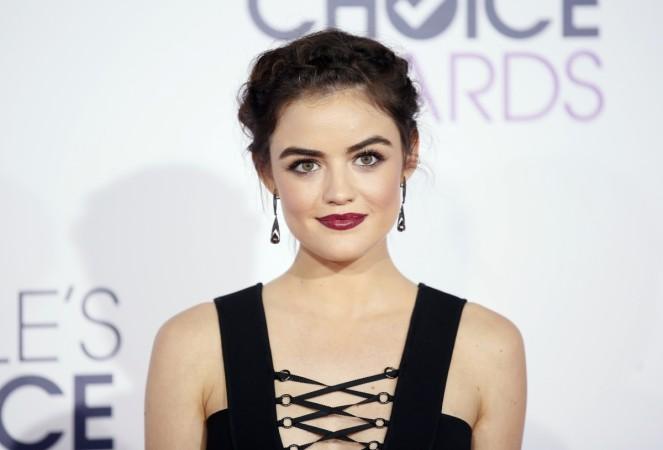 For years, Pretty Little Liars actress Lucy Hale tried her best to live life the Hollywood way, but she's done trying to fit into Hollywood's "it crowd" anymore.
Also read: Jennifer Lawrence all set to walk down the aisle? Here's where she may get married
In an interview with Byrdie, the Pretty Little Liars actress said her focus now is to surround herself with people who would aid her development in a positive way. "I'm just always trying to surround myself with better people and be the best version of myself possible," she said. "I know it sounds obnoxious to hear people say that, but why not?"
Hale was born in Tennessee and moved to Los Angeles at 15 to pursue acting. She frequented Hollywood parties in the early stages of her career, but now she spends her nights at home with her dogs. Television and podcasts keep her occupied.
Hale plays Aria on Pretty Little Liars and the actress said the final few episodes of the teen drama will see her character going over to the dark side.
"She does some crazy stuff. It puts everything at stake ― it puts her friendships, her relationships at stake ― and there are times when you're like, 'Whose side is she on?'" Hale told The Huffington Post.
"The board game plays a big part in the last nine episodes. Obviously, all of the girls will get a turn and it puts them in very uncomfortable situations ― life-or-death situations. And, Aria, it really pits her against the girls. For the first time it's little Aria against the rest of them, so things get weird."
Pretty Little Liars airs Tuesdays on Freeform. The final episode of the season will reveal who the elusive AD is and why he has been targeting the Liars.