In an exclusive interview with Danish Manzoor, Executive Editor, IBTimes, Ankit Lal, Social Media Strategist of the Aam Aadmi Party (AAP) spoke about the importance of social media in today's political scenario and how AAP has been managing their social media presence.
He also spoke about fake news and trolls and how the party has taken strict action against those promoting such fake news.
From the life of a engineer with a normal job, to getting into activism, its been a life changing experience where social media went from the mundane hobby, to an intriguing tool which can unleash change in society is how Ankit Lal describes his career growth.
When Lal was questioned about his remuneration which was rumoured to be Rs 3 lakh a month, he answered differently, saying that it was nothing but fake news. "For three years straight my wife ran the family, then I got a minor consultancy assignments which is how we survived," said Lal.
He also added that "being part of the national council of the party, I cannot legally take any money from them."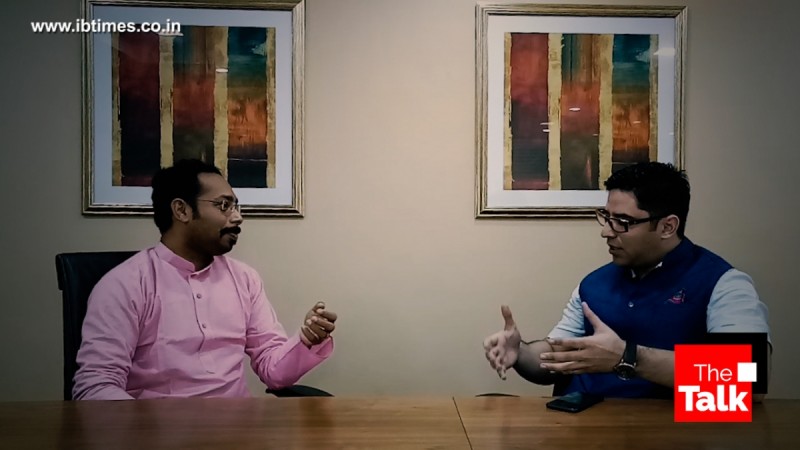 When asked about his achievements and his disappointments as a social media strategist over the years, he went back to November 30, 2013, which happened to be four days before the Delhi election where social media strategy success, was the top 5 trends which was only on AAP. "30th of November, 2013 was the day when all top 5 trends on India trending section was on AAP," he said. He also added that Muffler Man being another high, managed to get traction for 19 days.
A big down for the party, according to him, was the 2014 general election campaign. "We stretched too thin, and were spread all over India, and what added was that everyone got busy with their own local candidate," he said.
On the topic of trolls on social media, the BJP and AAP supporters are often seen trolling people. And when asked about how the AAP is addressing these trolls he said that the party as such doesn't endorse trolls. "We as a party do not endorse trolls. Kejriwal has made it very clear, that he does not tolerate trolls," he claimed.
Lal also spoke about his new book India Social which talks about his individual experience as a social media strategist and his knowledge on the subject. He said that he understood the power of social media by citing the example of 26/11 Mumbai terror attacks.