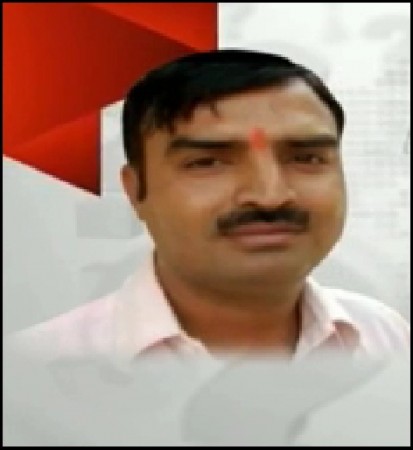 An RTI activist and a member of the Aam Adami Party (AAP), who was believed to have died in a Noida car mishap back in May, is back to life and may soon be cooling his heels in jail.
The 'dead' man - Chandra Mohan Sharma - was found in Bangalore, living under an assumed identity. Sharma has now been booked for faking his death and killing a mentally unstable man, whose charred body was found in his car.
While it was believed that Sharma, who worked for Honda Siel, died in May after getting trapped in his Chevrolet Aveo when it caught fire on 1 May, it now turns out that the 38-year-old had faked his own death, to escape a "miserable" marriage and to live with another woman, the police stated.
Following his 'death', AAP had even called for an investigation, claiming that the activist was murdered for fighting against corruption.
In his elaborate plan, Sharma had an unlikely accomplice. Reports indicate that the activist convinced his brother-in-law Videsh to help him execute the ghastly plan.
"He narrated his family problems to Videsh and said if his death was sucesfully staged, Videsh's sister could get a job and money from the insurance policies that Sharma had," senior superintendent of the police Preetinder Singh told Hindustan Times.
Police investigations found that Sharma and Videsh allegedly lured a mentally unstable, homeless man into the former's car and killed him by strangulation. They later poured petrol on the car and set it on fire.
New details continue to emerge in the story, and it is now understood that Sharma's wife Savita, who is also a social activist, may have played a key role in helping the police connect the dots.
"There was a young woman in our locality who was in touch with my husband. She used to contact him on his private number, which was known to only a few people. After a month of his death, she also went missing," Savita had told reporters.
When the police began the search for the missing woman, it became clear that the duo was having an affair.
On 12 and 13 August, the family of the missing woman got two phones calls, saying that their daughter was in Tirupati and they should bring her back home. The police traced the call to Bangalore.
A Noida police team was immediately sent to Bangalore. The cops found eyewitnesses and CCTV evidence that showed a man wearing a Honda uniform making those calls to Delhi. A team then rushed to Honda's factory in Narasapur, about 50kms from Bangalore, and found Chandra Mohan Sharma working under the name the assumed name of Nitin Sharma, The Hindu reported.
It is understood that Sharma made the calls to the woman's parents out of desparation as he was surviving on a very marginal income and could no longer afford to keep her with him.