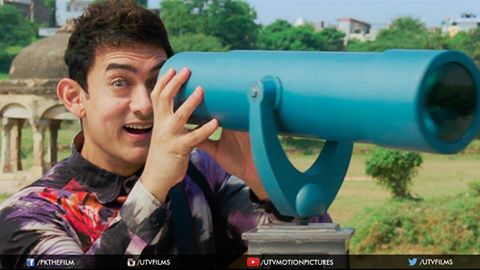 It looks like the controversies surrounding "PK" are never going to end. After numerous protests over its content, a novelist has now filed a plagiarism case against the makers of the film.
Novelist Kapil Isapuri has approached the Delhi High Court, accusing the makers of "PK" of plagiarism.
Isapuri said certain portions from his Hindi novel "Farishta" published in 2013 were "stolen and copied" and used in Aamir Khan's film. He has sought punitive damages of Rs.1 crore from the filmmakers along with credit for his work.
The Rajkumar Hirani directorial, which raises questions about religion and people's blind faith in godmen, has been co-produced by Vidhu Vinod Chopra and Hirani. The movie also stars Anushka Sharma, Sushant Singh Rajput and Sanjay Dutt.
The plea, filed through advocate Jyotika Kalra, alleged that the makers of the film as well as scriptwriter Abhijat Joshi stole the characters, expression of ideas and sequences from the novel "Farishta".
"The novel has criticised blind following of so-called godmen and that profession of religion is not natural but is man-made and artificial and, in a group of people, nobody can identify their respective religion," the plea said.
The court recently also dismissed a plea which sought a ban on the film for alleged derogatory remarks against Hindu gods, Hindu beliefs, faith and worship.
(With IANS Inputs)