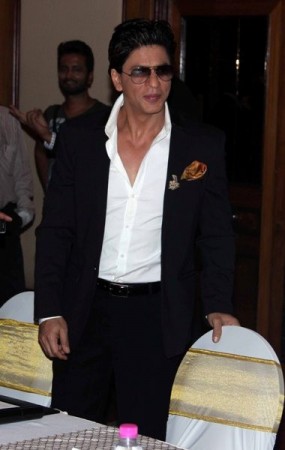 Ritesh Sidhwani's "Raees" starring Shah Rukh Khan and Farhan Akhatr will go on floors in November and the makers have already started the pre-production work.
After finalising the male lead stars, the makers have roped in Aamir Khan's favourite music director and lyricist Ram Sampath for "Raees", Bollywood Hungama reported.
Sampath has previously worked with Aamir and composed music for the hit TV series "Satymev Jayate" and films including "Talaash" and "Delhi Belly". He shot to fame with the hit title track "Bhaag DK Bose" from Imran Khan's film "Delhi Belly"
After taking Salman Khan's lucky Eid slot next year, the makers have now roped in Aamir's favourite music composer. The makers are leaving no stone unturned for the upcoming film "Raees".
The film is set in Gujarat and SRK will play the role of a Gujarati don, while Akhtar will play the role of a police officer. This is for the first time Shah Rukh and Akhtar will be sharing screen space.
The makers have also roped in Hollywood makeup artist to give a different look to Shah Rukh for his role.
"They will try out not just different hair styles, but also experiment with eyebrows, beards and scars. The scar will be retained only if it works for the character. There will be no prosthetics, the look will be realistic. The team will be finalised soon and will arrive in a few months time to work with SRK," a source close to the development told Mumbai Mirror.
Director Rahul Dholakia in January travelled to the United States to talk to one of Hollywood's top makeup artists.
The shooting of the film will begin from 1 November on SRK's birthday. Sidhwani tweeted confirming the shooting date and the male star cast. Earlier, there were reports that Akhtar might not work in the film due to his busy schedule.
But Sidhwani's tweet confirmed that Akhtar is on board.
"All those asking #Raees begins filming on 1st November with @iamsrk & @FarOutAkhtar," Sidhwani tweeted.
Read: Why Shah Rukh asked Sidhwani to give a Day Off?
The leading lady of the film has not yet been announced, but Sonam Kapoor's name is reportedly being considered for the role. There were even reports that Katrina Kaif will play the female lead role, but she later clarified that the makers haven't approach her and she is busy with her three films "Bang Bang", "Phantom" and "Jagga Jasoos".
The film is set to release next year during Eid. Sidhwani was the first to book the sought-after Eid 2015 slot.