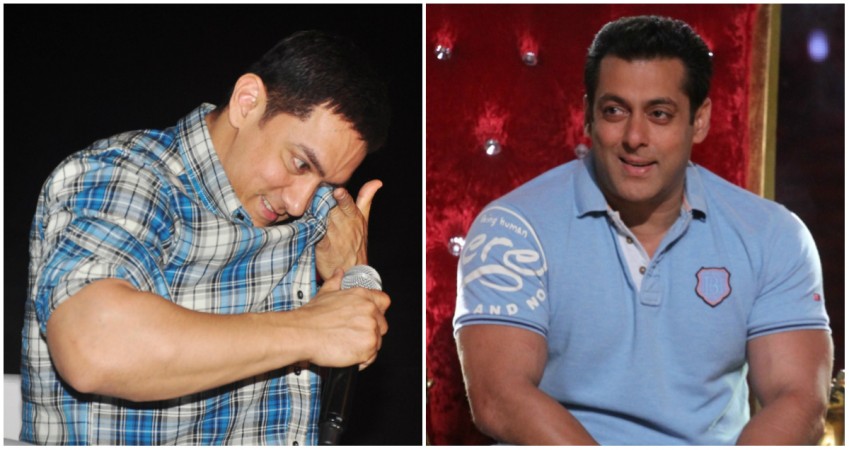 Salman Khan's "Sultan" and Aamir Khan's "Dangal" might have some similarity with the storyline, but the director of the former film Ali Abbas Zafar is confident that Aamir's film will be the biggest hit of this year.
"Sultan" trailer is giving sleepless nights to Aamir, if reports are to be believed. According to gossipmongers, Aamir is not happy with "Sultan," as it plays the spoilsport and will jeopardize his film "Dangal" because of the similar storyline. But "Sultan" director believes that "Dangal" is better than "Sultan."
"Sultan" director Ali Abbas told DNA that he is excited to watch Aamir's "Dangal" and it will be better than his film, which is slated to release this Eid.
"I personally think it will be the best film this year. And 100 percent better than 'Sultan'," Ali Abbas told DNA. When asked why, he replied, "It is not about modesty. I just feel it is a strong story worth telling. I am not saying Sultan isn't. Dangal is a story that I think is very important. Which is why I say this year's best film will be Dangal, no matter what. Just for the sheer honesty of what that story is trying to do."
Further praising Aamir's film, Ali Abbas said that "Dangal" is a story that needs to be told and not because it is a father-daughter story. Ali Abbas said that he would love to make a film like "Dangal."
"It's not about that. I don't know if there is a connect or not. But as a filmmaker, as a writer, you feel like ek kahani hai jo banni hi chahiye. Like Talvar and many others... So many films make money, but there are some scripts about which you feel, 'Arre yaar, yeh mere paas kyu nahi aayi?' I would have loved to make a film like this. I feel Dangal is a film which this country needs today," he added.