The trailer of 3 Idiotas, which is the Mexican remake of Bollywood superstar Aamir Khan's 3 Idiots, has been released on internet and received lukewarm response from the audience in the country.
The movie 3 Idiotas is directed by Carlos Bolado, while Antonio Abascal wrote the screenplay for the Mexican version of 3 Idiots. The movie is produced by Miguel Mier, Bernardo Rugama and Jimena Rodríguez. Its trailer shows that Vidhu Vinod Chopra, who produced the original, is one of the executive producers. The makers of the film have released the 2.20-minute-long video on May 1.
Written by Rajkumar Hirani, the movie revolves around the story of a group of friends, who embark on a fun adventure to find a college roommate, who disappeared without a trace on graduation day. The trailer shows that 3 Idiotas makers have remained honest to the original story and have not made any major changes in the remake.
Alfonso Dosal, Christian Vázquez, Germán Valdés and Martha Higareda are playing the roles essayed by Aamir Khan, Madhavan, Sharman Joshi and Kareena Kapoor in the original movie. Rodrigo Murray is seen as professor Escalona, which was original played by Boman Irani. The trailer offers glimpse of the roles played all these actors and it assures the Mexican version will be as funny as the original.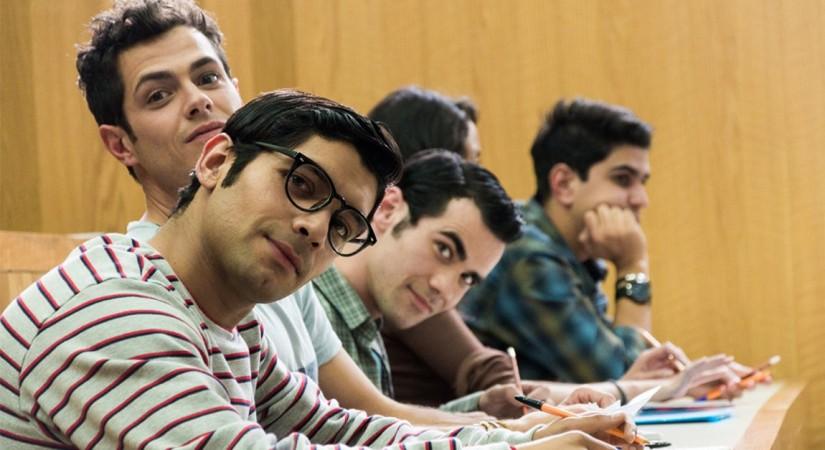 Recently, the makers of 3 idiotas recently released a lyrical video of a song (Mexican version of the Hindi track - All is well), which has got good response from the film goers. But the trailer of 3 Idiotas, which was released on YouTube on Monday, has registered poor amount of viewership and audience's response. Click this video to list to the song: