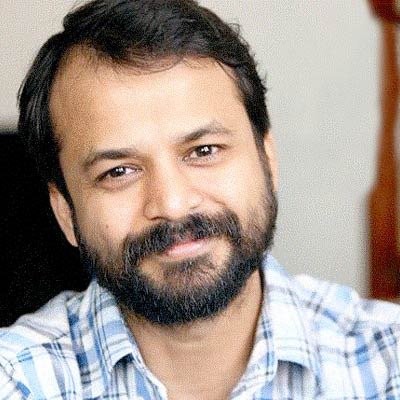 The Punjab Police filed a first information report (FIR) against Ashish Khetan, spokesperson of the Aam Aadmi Party (AAP), on Tuesday night for allegedly hurting religious sentiments.
Khetan, on Saturday, equated its youth manifesto for the upcoming elections in Punjab with the Guru Granth Sahib – the holy book of the Sikhs – and the Gita during its launch in Amritsar, triggering serious objections from the Sikh community. The manifesto had an image of the Golden Temple along with the broom – AAP's election symbol – on it.
An FIR was filed against Khetan under Section 295-A at the Civil Lines Police Station. "We registered the case against the AAP leader after a complaint was given by Karnail Singh Peermohammad of the All India Sikh Students Federation. The case was registered late last night," Additional Deputy Commissioner of Police Gaurav Garg was quoted by the Hindustan Times as saying.
Delhi Chief Minister and AAP leader Arvind Kejriwal who was also present at the launch invited serious backlash on Twitter with the hashtag #KejriinsultsGoldenTemple trending on the social networking site.
Power has gone into the head of Kejriwal! his ego is so big that now he finds it ok to insult Guru Granth Sahib! #KejriInsultsGoldenTemple

— Amit (@Silent_budhha) July 6, 2016
. @ArvindKejriwal You are using Jhadu pic on Golden temple pic. are you idiot & Shameless ? #KejriInsultsGoldenTemple — Tajinder Pal S Bagga (@TajinderBagga) July 5, 2016
Yoga gives strength to Modi.
Drugs give strength to Rahul.
Nautanki gives strength to Kejriwal #KejriInsultsGoldenTemple

— Bhakt-Tard™ (@Shanknaad) July 5, 2016
How can he call others psychopath wen he himself acts like one? Only lunatic will put jhadu's pic on temple's pic.#KejriInsultsGoldenTemple — Suvie Ritu Chandra (@SuvalagnaC) July 5, 2016
Khetan later apologised for his statements and for hurting the religious statements of the people of Punjab saying that it was never his intention to disrespect the holy books. He also promised to change the cover of the youth manifesto.
"Apologies for inadvertently expressing some words, never intended to hurt anyone's sentiments" - .@AashishKhetan pic.twitter.com/qjhgDqx1fj

— AAP Punjab (@AAPPunjab2017) July 5, 2016
Calling it an "act of blasphemy," Sukhbir Singh Badal, Punjab's deputy chief minister, has sought an apology from Kejriwal, according to local media reports.
The AAP has got itself into trouble for the second time after party MLA Naresh Yadav was booked for his alleged involvement in the desecration of the Quran – the holy book of Muslims.