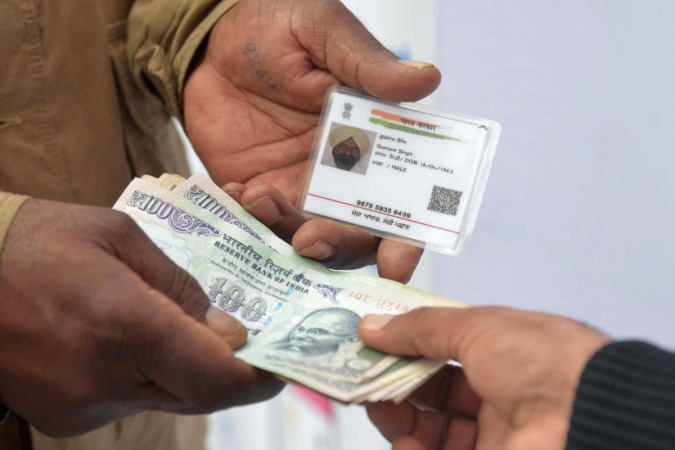 A day after the Supreme Court refused to grant interim stay on making the 12-digit biometric number (Aadhaar) compulsory for availing of benefits under government schemes, the Central government issued a notification making linkage of Aadhaar and PAN mandatory for taxpayers filing income-tax returns from July 1.
Further, those who apply for permanent account number (PAN) from July 1 will also have to quote either their Aadhaar or details of their application for obtaining the 12-digit number.
If a taxpayer does not have Aadhaar or has not applied for one, the rule is not applicable, as was held by the apex court a few days ago.
The objective behind mandating taxpayers to link with PAN with Aadhaar is to detect cases where people evade taxes using multiple PANs.
Currently, about 2 crore Indians have linked their PANs with Aadhaar, according to a PTI report while the Mint reported that 65 million Indians paid income-tax in the financial year 2016-17.
Also read: FM Arun Jaitley provides insights on income tax collection in India
The provision making linkage of PAN with Aadhaar was introduced by finance minister Arun Jaitley in the Finance Bill 2017 by introducing section 139AA in the Income Tax Act.
"139AA. Quoting of Aadhar number(1) Every person, who is eligible to obtain Aadhar number shall, on or after the 1st day of July, 2017, quote Aadhar number -

i. in the application form for allotment of permanent account number;

ii. in the return of income.
Meanwhile, the Supreme Court on Tuesday gave time until July 4 to the Centre for its response to a clutch of petitions challenging various government notifications that made Aadhaar compulsory for availing of benefits under government schemes.