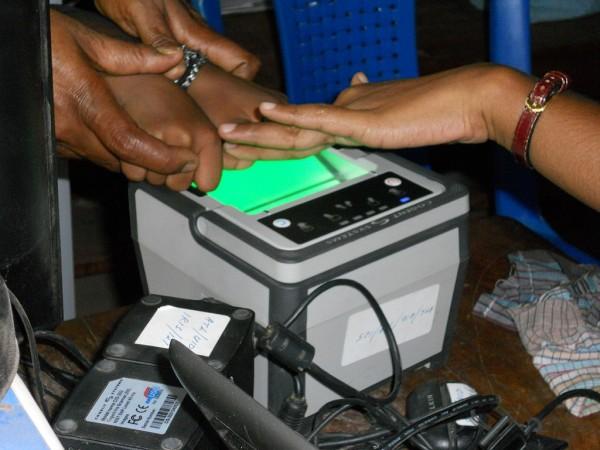 The Aadhaar number-mobile linking issue made quite some news in 2017, but it looks like people in the country can finally leave those woes behind. The Centre has now directed telecom companies to accept other documents such as driving license, passport and voter's ID as valid proof while issuing a SIM and not insist on Aadhaar details.
The telecom companies have reportedly been asked to take these steps immediately so that customers do not face difficulties when trying to get a new SIM.
"The ministry has issued instructions to all telecom companies, asking them not to deny a SIM card to any individual who does not have an Aadhaar number. We have asked them to accept other forms of KYC (know your customer) documents, and continue to issue SIM cards," telecom secretary Aruna Sundararajan told The Times of India.
Telecom companies had reportedly been insisting that customers provide their Aadhaar details after the government had earlier made it mandatory to link one's mobile numbers and Aadhaar details. This compulsion is also said to have created quite a few hassles for NRIs and foreigners visiting the country as they couldn't procure mobile numbers.
"This kind of a denial by retailers is completely uncalled for when there is no legal basis to enforce it. Such practices will not be tolerated," a senior official told TOI.
The Supreme Court had earlier given the Centre four weeks time to explain why it was absolutely necessary to link one's mobile number with their Aadhaar details. And last week, it once again asked why it was necessary to link the two.
A five-judge Constitution bench headed by Chief Justice Dipak Misra also heard a few petitions challenging the mandatory linking of Aadhaar with the Permanent Account Number (PAN). A lawyer had also opposed the linking of the two numbers and said that this doesn't help in curbing frauds
Justifying his point, the lawyers spoke of a few recent fraud cases such as the Nirav Modi case and said that linking Aadhaar with PAN details could not have prevented this in anyway.