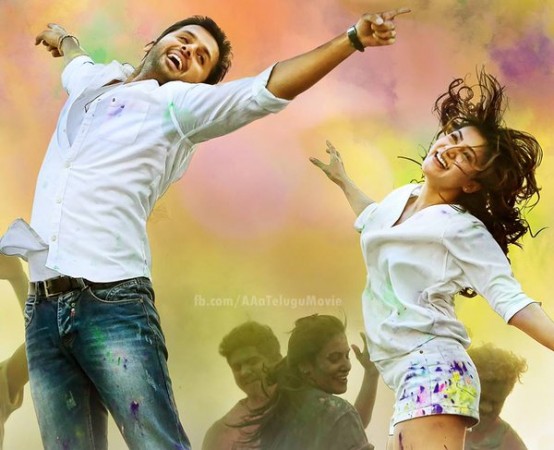 Director Trivikram Srinivas has put an end to the plagiarism controversy surrounding "A...Aa" by admitting that it is inspired from Yaddanapudi Sulochanarani's novel "Meena."
Soon after "A...Aa" was released in theatres on June 2, it was rumoured that Trivikram Srinivas, who has penned the script of the film, allegedly copied the story from the novel "Meena," but he did not give due credit in the title card. But the director quickly responded to the controversy about its story and said that he had given her credit, but it was not appearing due to some technical problem.
"Before the film started shooting I met my favourite writer Yadhanapudi Sulochanarani and we discussed the subject. She made a few suggestions. We gave her credit in the title cards, but due to technical problems, it didn't appear. But now, we have restored it and it will appear," the Deccan Chronicle quoted Trivikram Srinivas as saying.
"A...Aa" is simple love story, but Trivikram Srinivas' interesting screenplay has worked wonders at the box office. The movie is about a girl who falls in love with a boy after meeting him in a train. What happens when the boy is made to marry another girl forms the crux of the story. Nithin, Samantha Ruth Prabhu and Anupama Parameswaran have played the lead roles in the movie.
Released in theatres on June 2, "A...Aa" has got a brilliant opening and made superb collection at the worldwide box office in the first weekend. The makers of the movie held success meet in Hyderabad on Saturday and they thank all the members of the cast and crew for their wonderful work in the film.
Addressing the event, popular comedian Srinivas Reddy blasted a section of media for allegedly targeting Trivikram over the plagiarism charges. He said that he had been noticing a few websites constantly publishing maligning reports about A..Aa since its release. They should buy stress release balls and relax by squeezing them.