"I am deeply saddened to learn of the passing away ofShri Dara Singh, who has been an inspiration and icon to many generations in our country. A self educated son-of-the-soil, he rose to the heights of the entertainment world, sports arena and public life with humility and grace" - wrote Prime Minister manmohan Singh in his condolence message.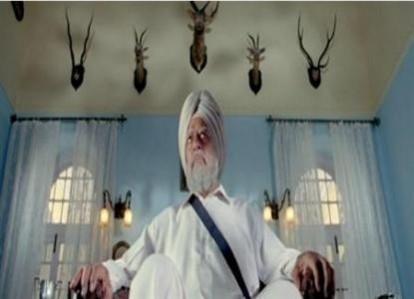 Yes, Dara Singh, the wrestler-turned-actor, was a hero in both real and reel life. He was a champion in wrestling and was one of the most successful actors in superhero roles in Indian cinema. He passed away at his residence in Mumbai on Thusrday following a cardiac arrest on July 7.
Hero in Real Life
Born on 19 November 1928 in Dharmuchak Village of Amritsar district, Punjab, Dara Singh was a real life hero. Known for his massive physique, he took up wrestling (Indian style of wrestling) and went on to compete with some of the biggest names in the United States.
He became the Champion of Malaysia (Indian style of wrestling) in 1947, defeating Tarlok Singh in Kuala Lumpur and toured several countries. He took Indian Champion title in 1954.
He has over 500 professional fights to his credit, and that too undefeated. He competed with some of the biggest names in the world like King Kong (Australia), George Gordienko (Canada) and John Desilva (New Zealand).
He won the Canadian Open Tag Team Champion title, Rustam-E-Punjab (1966) and Rustam-E-Hind (1978).
Hero in Reel Life
Dara Singh the wrestler got into films with "Sangdil" in 1952 and went on to become the Action King of Bollywood in the 1960s and 1970s. He acted in over 100 films during his stint in the film industry and his last film was 2007 hit film, "Jab We Met".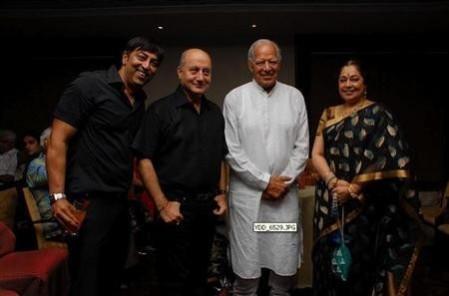 Some of the notable films of Dara Singh are: Sangdil (1952), King Kong (1962), Faulad (1963), Rustom-E-Baghdad (1963), Aandhi Aur Toofan (1964), Sikandar E Azam (1965), Raaka (1965), Tarzan comes to Delhi (1965), Daku Mangal Singh (1966), Mera Naam Joker (1970), Sher-e-Watan (1971), Anand (1971), Mera Desh Mera Dharam (1973), Dharmatma (1975), Dharam Karam (1975), Dhyanu Bhagat (1978), Rustom (1982), Mard (1985), Karma (1986), Gharana (1989), Ajooba (1991), Zulmi (1999), Dillagi (1999), Shararat (2002), Kal Ho Naa Ho (2003) and Jab We Met (2007).
Besides films, he also ventured into television in the 1980s and 1990s, and played the role of Hanuman in adaptation of the Hindu epic Ramayan. He was also nominated to Rajya Sabha in 2003.
Dara Singh, the "Hero" will be remembered for entertaining the public whether it was in the arena or on screen.
May his soul rest in peace!