Have you ever heard about a Royal Enfield Bullet being worshipped? A village in India's northwest State, Rajasthan, worships the motorbike and his dead owner, the way devotee worships their gods.
Residents of Chotila village have built a small temple for the motorbike and his dead owner, Om Singh Rathore, also known as Om Banna or Bullet Baba, on National Highway 65 in Pali, Rajasthan.
The shrine has a Royal Enfield 350cc bullet enclosed in a glass box with a photo of Om Banna, who died in a road accident around 24 years ago in that same spot.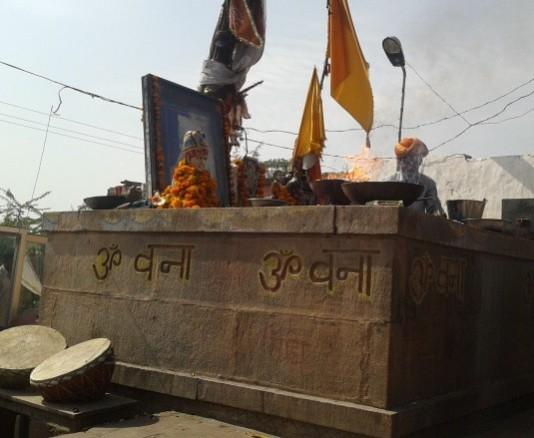 Before starting their journey, people visit the shrine to offer prayers to the bike and his dead owner for a safe trip on the highway which is infamous for a high frequency of fatal accidents.
The story behind the shrine and worshipping the bike is filled with supernatural twists. Om Banna, son of a village leader, brought the bullet immediately after he got married. People in the village say that his love towards his bike was unusual.
On 2 December, 1988, Om Banna was returning to Pali when his bike skidded and hit a tree killing him on the spot. Police recovered his body and took the bike to the nearby police station. But the next day, the bike was found at the accident spot, according to the villagers.
The unusual incident happened many a times. Police tried everything possible to stop the bike from being moved. They once tied the bike with a chain and also emptied the fuel tank, but nothing had helped. The bike somehow made it to the accident site in the dead of the night.
Following the incident, villagers in the area build the temple to worship it.
The tree where Om Banna died is also a part of the shrine. The shrine also has a priest who is taking care of it since the past two decades.