Children's rights activist and Nobel Peace Prize recipient Kailash Satyarthi says that a lot is still left to do in the fight against child trafficking and sexual abuse with India home to millions of kids working as child labourers even to this day.
Speaking to LinkedIn India employees from different cities at their Bangalore office, Kailash Satyarthi urged them to take a few moments of their busy schedule and look at ways in which they could lend a helping hand to the children in India. He emphasised on the need of the youths to help the country get rid of child sexual abuse and trafficking.
The 63-year-old activist spoke about the challenges and opposition he faced when he started his journey for children's rights 37 years ago with no law in place for protecting children from abuse and trafficking then. He said one could use technology to solve many social problems today and urged them to work towards being a changemaker by looking for the hero within themselves.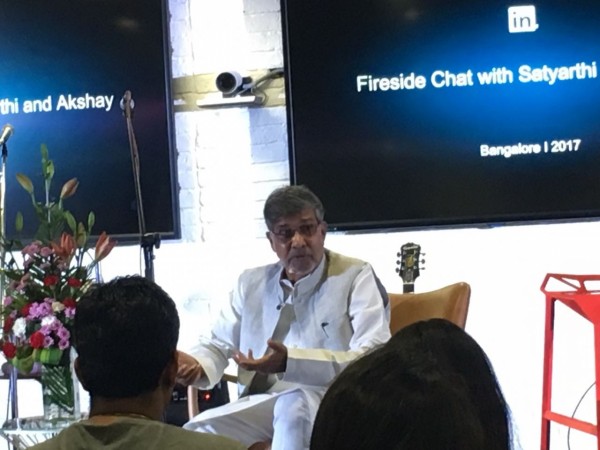 "It is easy to walk on the available path, it's difficult to walk on an unexplored path or to create your path. The day 36 children were freed, was the day I felt liberated and I never looked back. Today, 87,000 children are liberated and there is still so much work left to do," he said.
LinkedIn India Country Manager and Head of Product Akshay Kothari said that bringing the Nobel Peace laureate to speak on child trafficking and sexual abuse was "one of our favourite ways to support our mission of making professionals more productive and successful."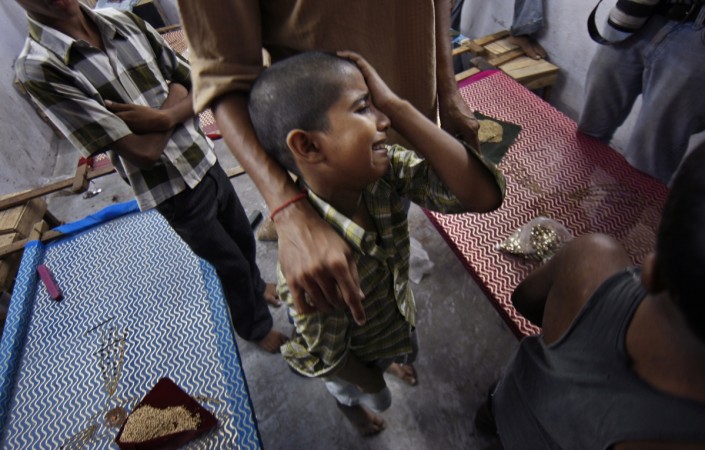 Earlier on Friday at Dr B R Ambedkar International Conference 2017, Satyarthi lamented that India still has 16.8 crore kids working as child labourers, millions of them not going to school and millions of girls trying to escape the trauma inside prostitute homes.
Kailash Satyarthi is a champion of children's rights. He was ostracised by his own Brahmin family as a teenager for his association with Dalits but it made him stronger. He founded the Bachpan Bachao Andolan (Save the Childhood Movement) in 1980 and has saved more than 87,000 children from as many as 144 countries.