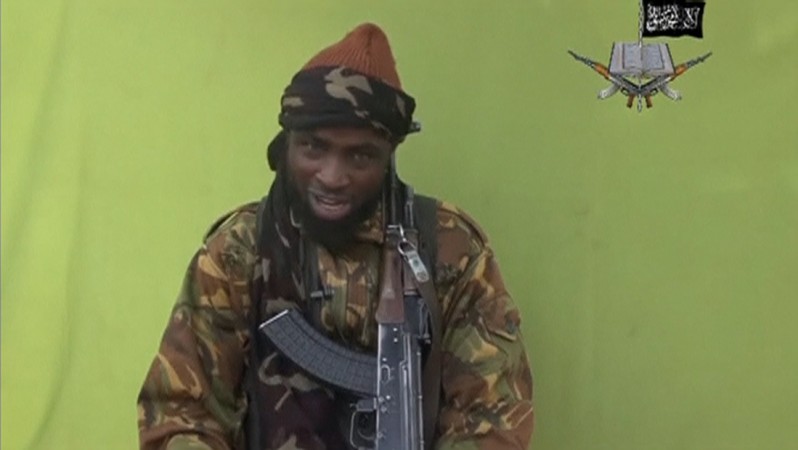 Reports have surfaced that the Nigerian Army has identified a wanted Boko Haram leader and 86 other members of the Islamic militant group among the 486 people arrested earlier this week.
The mass arrest of over 486 travellers in Abia State had caused quite an uproar in the country as many saw it as a sign of government's frustration. The travellers were allegedly on their way from different parts of northern Nigeria, which is a stronghold of the notorious Boko Haram, to seek jobs.
The Nigerian Army was alarmed by the sheer number of employment seekers and without leaving things to chance, the forces arrested all 486 travellers on suspicion of being Boko Haram militants.
On Tuesday, it was reported that Chris Olukolade, the Director of Defence Information, revealed the capture of a top-ranking Boko Haram militant from the arrested lot.
The Nigerian Army, which is still verifying the details of those arrested, has also identified another 86 Boko Haram militants, reported local news source Premium Times.
During the arrest, none of the travellers were found to have had any weapon on them. However, investigators were able to identify Boko Haram militants based on a specific tattoo, which the members of the militant group ink themselves with.
An official told the local news source that Boko Haram could have been plotting an attack in Port Harcourt, and was trying to blend along with the other workers who were on their way to the area.
The police investigators, it is reported, have moved the Boko Haram leader to a more secure location from Umuahia in Abia State, where the other arrested are currently kept.
The Nigerian forces claim that the arrest of the leader could help the investigators gain information on the abducted Chibok schoolgirls.
Back in April, Boko Haram militants had abducted 200-plus schoolgirls but the Nigerian Army has not been able to trace them. Both the Nigerian government and the Army have come under severe criticism for their failure in tracking the girls. Since the Chibok abduction, Boko Haram has let loose a reign of terror in the country.
The group killed thousands of people since its insurgency began in 2009. In its most recent attack, a Boko Haram suicide bomber blew up a World Cup screening centre in Nayi-Nama area in Damatru on Tuesday, killing 21 people, including young children.