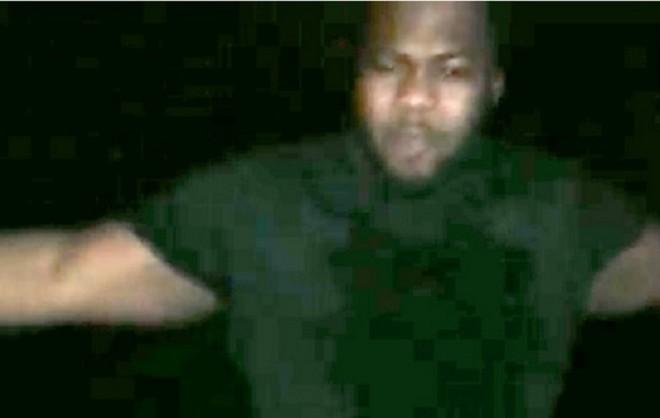 A 25-year-old man, who has been charged with murder of a woman by decapitation will appear in Highbury Corner Magistrates' Court on Friday.
According to Scotland Yard, the victim is an 82-year-old woman of Italian descent called Palmira Silva, who was found beheaded in the back garden of a house in Nightingale Road, Edmonton on Thursday.
Police officials initially received a call informing them about an animal being found beheaded, according to a report in Daily Express. However, when the police reached the crime scene, they had to evacuate the neighborhood before nabbing the accused.
The accused, Nicholas Salvador, of Gilda Avenue, Enfield, North London had to be tasered before the arrest as reportedly he resisted arrest and also injured a police officer in the process. Salvador has also been charged with the assault of a police officer as well.
"She knew the area was changing but she was determined to stay. It seems such a dreadful, senseless waste," 49-year-old Celestina was quoted as saying by the Daily Mail. She also added that her mother's death was "the most horrendous thing".
Soon after police nabbed Salvador, he was shifted to a hospital and was kept under strict surveillance before being questioned and charged.
After initial investigations, Metropolitan Police officers said there seemed to be no signs of a link to terrorism in the murder of Silva, who used to run a café in Church Street, near Edmonton Green station not very far from the murder scene.
"I'm so upset. She was a very smiley lady, always had a smile on her face, and loved the community", 19-year-old Dilek Solma, who works next door was quoted as saying by Sky News.
"She was a nice lady, she was a good lady to everyone. It's very sad", said 50-year-old Raj Thangavelselvaraj, another man who used to work near her café.
The accused was called 'Fat Nick' by his friends and has been identified as a loner who had left his home 11 years ago.
"Nicholas is an only child and his parents brought him here from Nigeria. But when he was about 13 or 14 he left home. The truth is, he has never felt loved. He has been unlucky all his life.He was always down, he never smiled, he never had any money. He was a known failure," Daily Mail quoted Nicholas' friend as saying in its last updated report.