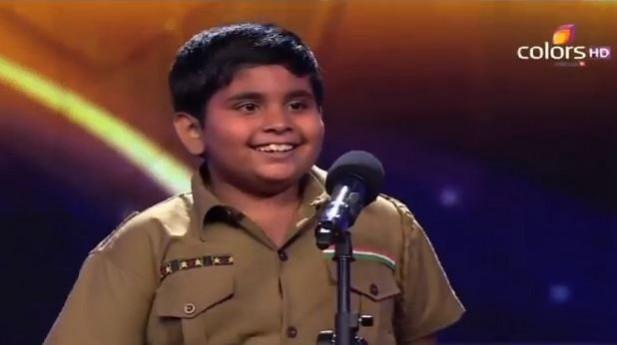 Eight-year-old Akshat Singh, who shot to fame with his dance numbers on "India's Got Talent" (IGT), will soon feature in American Television's popular chat show "The Ellen DeGeneres Show".
Akshat has been invited by comedian-actress Ellen DeGeneres to feature in an episode.
The popular chat show has featured guests celebrities like US President Barack Obama, Oscar Winning actress Meryl Streep, singer Adele, David Beckham, Victoria Beckham, Halle Berry, Jon Bon Jovi, Justin Bieber, Lindsay Lohan, Jennifer Lopez, Kim Kardashian and several other Hollywood celebrities.
Akshat will reportedly be the first Indian non-celebrity kid who will be featured on the Emmy-award winning show.
"One of the producers on Ellen's show saw Akshat performing to some Salman Khan songs and was awestruck. He leaves for Los Angeles today with his dad. The interview with Ellen is scheduled for February 13. They will return the following day," The Times of India quoted a source close to the production as saying.
Askhat, who hails from Kolkata, has wowed the jugdes of "India's Got Talent" - Kirron Kher, Malaika Arora Khan and Karan Johar - with his dancing skills. The eight-year-old has made it to the semi-final round of the reality show.
During the audition round Akshat impressed the judges with a dance act imitating Bollywood "Dabangg" star Salman Khan. He also admitted that he is a fan of Salman.
Akshat had left for Los Angeles, US, on Wednesday morning with his father. Before leaving for US he told NDTV that "he was very excited to come on the show."
Check out Akshat's dance moves here: