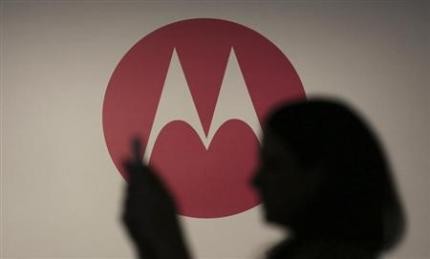 It's no big secret that Motorola turned into an overnight success in India, riding on Moto G and Moto E handsets. But what is in fact a secret (or secrets) is the fact that these handsets come with well-hidden features that you could always use to your advantage.
While one cannot deny that the biggest trick Motorola has pulled off in India is in establishing a strong presence for itself in the budget phone segment, by giving off a slew of specs at prices that were never imaginable before, there's more to these handsets than meets the eye.
Take the Moto G into consideration for the time being. The handset, itself, has quite a few features well-hidden inside that you could easily make use of. These tricks are mostly to make your daily smartphone experience a tad better.
Here are the 8 hidden tips and tricks Motorola's Moto G has inside that you must take note of.
Quick, Effective Camera Operation
While Moto G's camera isn't really the best in the market, it still has the capability of snapping good and fast photos, with all the options at your fingertips. For starters, you could tap anywhere on screen to take a photo. And this works while taking a video shot as well. You could touch and hold the screen for a series of quick shots. Apart from that, you could swipe to the right to bring up your menu of options. This contains all the essential options such as HDR and Geo-tagging.
Better Typing Support
Sure there's the usual tap-to-type keyboard support in the Moto G that you will end up using most of the time, but we also suggest that you give the gesture keyboard a try. The gesture keyboard allows you to swipe from one letter to another without ever needing to lift your finger or thumb off the screen. This is a great option for one-handed typing. To check out the feature, head over to Settings – Language & input.
Re-locating Files, Contacts from Old Android Phone to Moto G
Provided that you are upgrading to a new Moto G from an old Android phone, know that it's quite easy to transfer all your files and contacts from your old phone to the new. You will simply need to download the free Motorola Migrate app on your old phone and follow the instructions.
Want Added Power? Switch on Developer Mode
In case you are looking to unearth the real power of your Moto G, then you just have to take a look at the developer mode settings and configuration. While it's quite noble for Google to hide the developer options from Android 4.1 to prevent novice smartphone users from damaging their device, it's very easy to switch it on. Just tap the build number for 7 times to switch it on. Then head over to Settings – About phone – Build number. Here you should see a message confirming that you have enabled Developer options on your phone, allowing you to access a whole number of new features. However, if you are unsure or new to the game, it's advisable to stay away from it.
Take a Screenshot
In order to take a screenshot on your Moto G, you simply need to hold the Power and Volume down keys at the same time. On holding down the buttons, you will hear the shutter sound, accompanied by an animation indicating that you captured the shot. The captured shot will not only be available for sharing in your notification shade, but you can also find your screenshot in the Gallery app.
Transferring Files Wirelessly
Wireless file transfer is easier than you think, courtesy the ground-breaking work done in the field of cloud storage and cloud computing. In order to transfer files wirelessly, you could use Dropbox. The Dropbox app comes free of cost, while you can also install its free client on your laptop or computer and share folders and files across the cloud. You can also use Dropbox to upload photos by going to the app's Settings and select the Camera upload option.
Enable Lock Screen Widgets
Everyone loves widgets. And Android fans know a thing or two about widgets with the constant use of the same for one app or another. Lockscreen widgets are one of Android's relatively latest innovations that are also available on your Moto G. To enable widgets on lock screen on your Moto G, just head over to Settings – Security – Enable Widgets.
Get More Storage on Your Moto G
Hardware-wise, Moto G comes with either 8GB or 16GB of internal storage and there's no MicroSD card slot to expand it further. Needless to say, it is a source of constant complaints. However, on purchase, you get 15GB of free storage on Google Drive (some regions even offer an extra 50GB) which comes free for two years, provided you redeem it within 30 days of activating your Moto G. To check it out, tap open the Google Drive app on your phone.