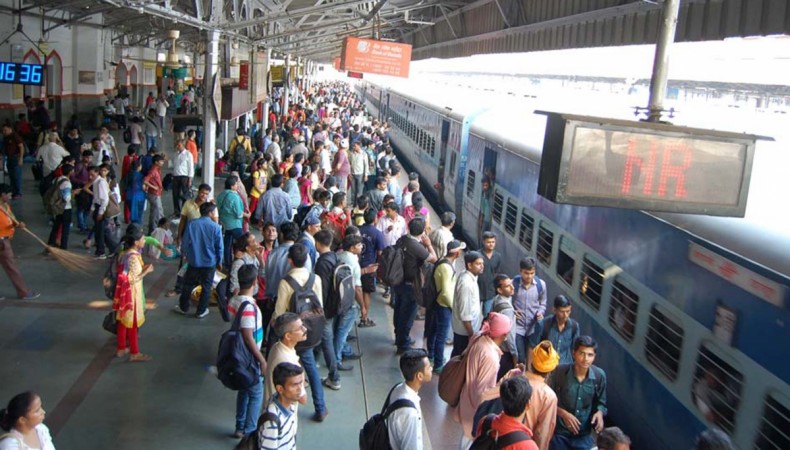 Railway Minister Suresh Prabhu is worried about the hit worth Rs. 28,450 crore that his ministry will have to take after the Narendra Modi government finally decided to implement the proposals of the 7th Central Pay Commission (CPC). The minister is exploring how to offset the impact on the department's finances.
He made a reference to it while addressing the zonal heads of Indian Railways on the first day of the two-day conference that ends on Friday.
"Referring to the financial burden because of the implementation of 7th Central Pay Commission Shri Suresh Prabhu said that we have to work on cutting expenditure and analyse operational and development issues and make out a strategy to deal with them," according to an official update on the conference by the railway ministry.
The task will be uphill for him since the public sector transporter spends almost 50 percent of its earnings on salaries and pensions, leaving little to augment capacity or modernise, which are key to improve revenues and efficiency.
The department intends to spend about Rs. 1,21,000 crore on capital expenditure, as announced in the rail budget for 2016-17.
The railways spent Rs. 28,642 crore in pension payments for the financial year 2014-15 on 13.78 lakh retired railway employees.
This, even as the largest employer in India faces competition from both road and air transport, prompted Prabhu to say that the "candle was burning at both the ends" for the railways.
A slide in passenger earnings that constitute about a fourth of its total income is poised for more competition, especially from low-cost air carriers that are wooing passengers with low fares.
"Over a period of time, we are seeing a drop in the traffic because roads have become more convenient for people for short distance. For the high-end travellers, air has become a better option because low-cost airlines have come in," Prabhu told news website VCCircle in May this year.
"So if we don't awaken to the challenge, we are going to lose as the candle will burn from both ends. Both kinds of passengers, low-end and high-end will go," he added.
Prabhu also highlighted the dilemma the department faces in running the organisation and the challenge in overcoming it.
"...we have been facing a number of challenges. If we have to run it as a commercial enterprise, we cannot fulfil social obligations and if we have to fulfil the social obligations, we cannot run it as a commercial enterprise. But we have to fulfil our social obligations while running this as a commercial enterprise. We need to strike a balance between Japanese and Chinese railway financial models," he told the general managers at the conference.
He also stressed the need to augment non-fare revenues, an initiative for which the ministry set up a dedicated Board this year.