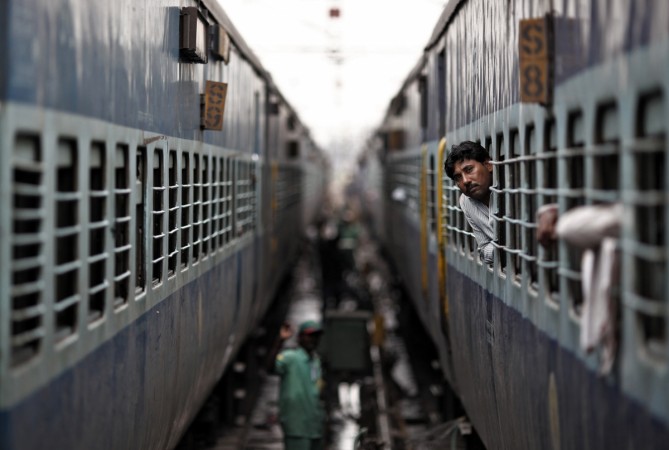 Indian Railways incurred Rs 28,642 crore in pension payments in the previous financial year. This was informed by Minister of State for Railways Manoj Sinha in a written reply in the Lok Sabha (Lower House of Indian Parliament) March 16.
The railways has 13,78,937 pensioners, the minister added in his reply.
The rail budget for the financial year 2016-2017 presented by Railway Minister Suresh Prabhu Feb. 25 had allocated Rs 45,500 crore for paying pension to former railway employees, factoring in the recommendations of the 7th Central Pay Commission.
Wages and pensions limit the ministry's ability to mobilise internal resources. "Higher staff cost and pension liability impacts the internal resource position of the Railways," the budget statement read.
The world's second-largest rail network incurs 47.9 percent of its revenues on salaries and pensions, according to the budget.
The decline in passenger traffic and freight movement had forced the ministry to reduce the gross traffic receipts by Rs 15,744 crore in its revised estimates for 2015-2016 from the budget estimates of Rs 1,83,578 crore.
The railways kept its traffic receipt estimates for 2016-2017 at Rs 1,84,820 crore, translating into a growth of 12.4 percent in passenger earnings at Rs 51,012 crore.
The capital expenditure outlay by Indian Railways for the next financial year was fixed at Rs 1,21,000 crore, up almost 20 percent from the current financial year.
Indian Railways ferries about 23 million passengers everyday.
Meanwhile, the ministry has initiated steps on the modernisation of railway stations.
"Indian Railway has advertised its plan to redevelop 'A-1' and 'A' category stations (about 400 in number) on 'as is where is' basis, by inviting proposals from developers with their designs and business ideas. The entire cost of station redevelopment is to be met by leveraging commercial development of land and air space in and around the stations," Sinha informed the Lok Sabha.