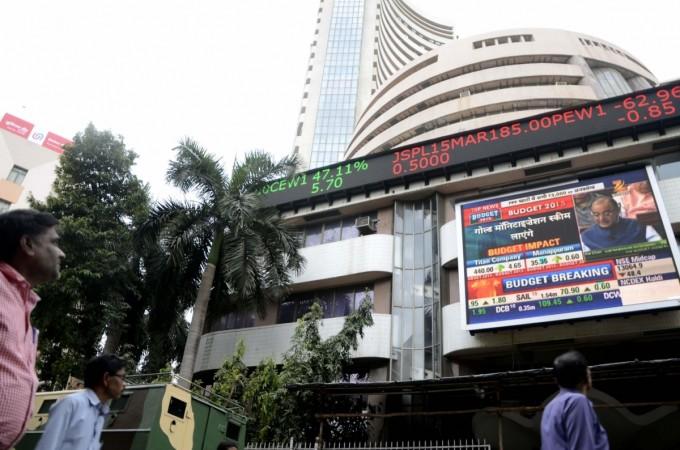 Shares of paint companies such as Asian Paints, Berger Paints and Kansai Nerolac gained in the range of 5 to 7 percent on Thursday on the Bombay Stock Exchange (BSE) after Asian Paints declared upbeat June quarter (Q1) results on Wednesday.
An analyst said the companies are poised to gain in the coming quarters, thanks to the 7th Central Pay Commission impact on expenditure.
At around 1.45 p.m., Asian Paints was trading 6.31 percent higher at Rs. 1,128.85, Berger Paints was up 5.29 percent at Rs. 244.90 and Kansai Nerolac was at Rs. 355.60, up 4.99 percent.
"Triggers such as good monsoons in FY17 and the pay commission impact in urban home improvements are yet to play out, and even before that, demand trends have picked up to strong levels," moneycontrol.com reported.
Asian Paints reported an increase of 18.7 percent in consolidated net profit at Rs. 553 crore for Q1 from Rs. 466 crore in the year-ago period. Total income grew 10.2 percent to Rs. 4,082 crore from Rs. 3,703 crore in the corresponding period last year.
"The decorative business segment in India registered double digit growth in the quarter. Our international business segment (also) performed well, aided by good growth in markets like Nepal, UAE and Fiji. Both the segments in the home improvement category — the Kitchen and the Bath business — delivered good topline growth in the quarter as compared to the previous year," K B S Anand, MD& CEO, Asian Paints, said in a statement.
Brokerage Motilal Oswal Securities Limited said the company's performance across segments was good during the quarter. "There has been no major shift from unorganized to organized recently, which makes the double digit domestic decorative volume growth highly creditable; (b) healthy demand is also being witnessed in kitchen and batch fittings as well as industrial and autopaints," it said in a note on Thursday.
Asian Paints along with its subsidiaries has 26 manufacturing facilities across 19 countries.
Kansai Nerolac Paints will be declaring its results on Friday.
The S&P BSE Sensex was trading 112 points higher at 28,136 at around 2 p.m. Top Sensex gainers included Asian Paints, Maruti Suzuki, Power Grid Corporation, Sun Pharma and ITC.
Shares of logictics firms such as Allcargo Logistics (up 5.9 percent at Rs. 201.85), VRL Logistics (up 3.51 percent at Rs. 360.20) and Snowman Logistics (up 4.84 percent at Rs. 88.85) were buzzing on account of positive movement in the much-awaited Goods and Services Tax (GST) Bill.