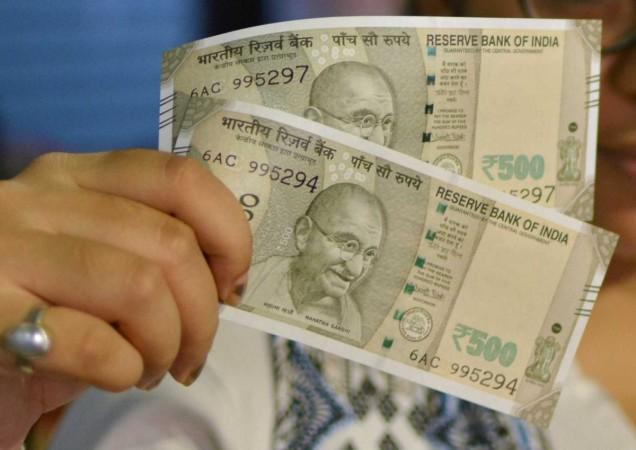 It's raining pay hike for many state government employees. Gujarat is the latest to join, with the state government announcing a salary hike for about 1.19 lakh fixed-pay employees effective from February 1. The hike will be in the range of 63-124 percent and will cost the state exchequer about Rs 1,300 crore every year.
"The state government has decided to hike salaries of fixed-pay employees from February 2017. There are 118,738 government employees working as fixed-pay employees in various departments," Gujarat deputy chief minister Nitin Patel was quoted as saying by The Hindu.
Read: Poll-bound states outsmart Modi Govt in wooing employees
Gujarat, which saw Narendra Modi at the helm for about 12 years before he became Prime Minister in 2014, goes to polls later this year. It was during his tenure, in 2006, that the government introduced the concept of fixed-pay rule, under which employees for certain posts in police, education and revenue departments were recruited for a fixed salary for five years.
There is also another good news for the employees, apart from salary hike. "We have also decided to regularise all employees from the date of their recruitment, which means the initial five year period which was deemed to be probation period will be considered as regular, so that all employees will get the benefit of seniority as per their respective salary grades," Patel said.
As for Central government employees, the Modi government took a decision on the salary hike last year, but is yet to take a call on implementation of increase in allowances as recommended by the 7th Central Pay Commission (CPC).
The CPC examined 196 allowances and gave its recommendations on abolishing or raising some of them, while recommending others to be subsumed with other perks. It had proposed 138.71 percent hike in HRA and 49.79 percent for other allowances, while submitting its voluminous report in November 2015.
The recommendations of the 7th CPC cover 47 lakh Central government employees and 53 lakh pensioners, of which 14 lakh employees and 18 lakh pensioners are from the defence forces.