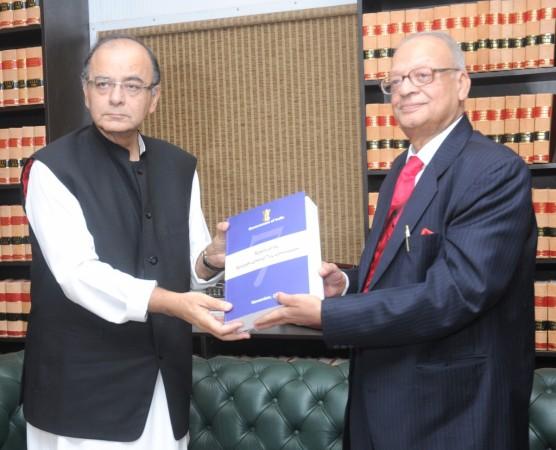 To write a report that had implications for about 10 million employees and entails financial commitment of more than Rs 1,00,000 crore, the 7th Central Pay Commission (CPC) held extensive talks with institutions, conducted surveys and visited major Indian cities to receive inputs on global best practices with regard to salaries, pensions and career progression.
Read: Good news for Central government employees
In its quest to get "first-hand experience" of working conditions of government employees, the CPC members visited Leh, Arunachal Pradesh, Rann of Kutch, Rajasthan, North-eastern region and Andaman and Nicobar Islands.
In addition, the commission also held sessions at institutes such as IIM Bangalore, Administrative Staff College of India, Hyderabad and SVP National Police Academy, Hyderabad, apart from seeking inputs from the India office of the World Bank.
An observation of what government job is all about is interesting. "...government service is not a contract. It is a status." It also said that bona fide decisions made by government employees should not be viewed with suspicion since it has tremendous repercussions.
The CPC examined 196 allowances and gave its recommendations on abolishing or raising some of them, while recommending others to be subsumed with other perks. It had proposed 138.71 percent hike in HRA and 49.79 percent for other allowances, while submitting its voluminous report in November 2015.
The recommendations of the 7th CPC cover 47 lakh Central government employees and 53 lakh pensioners, of which 14 lakh employees and 18 lakh pensioners are from the defence forces.
Here are some of the top observations made by the CPC in its voluminous report:

The economic value of the salaries paid to them (salaried class) earlier has diminished. The economy has become more and more consumer economy. Therefore, to keep the salary structure of the employees viable, it has become necessary to improve the pay structure of their employees so that better, more competent and talented people could be attracted for governance.
The key expectation of employees at all levels is that there should be a significant increase in their pay and improvement in other facilities. Representatives of some of the recognised organisations have staked their claims for grant of a pay structure comparable to that of the private sector.
We have also revised a large number of allowances and made them more relevant and rational. Those which have outlived their utility have been discontinued. We also recommend that each allowance should be placed in public domain as a step towards greater transparency in governance and ease of administration.
We have suggested certain measures in the appropriate chapter, to take care of medical facilities to serving as well as retired government employees. The best answer appears to be medical insurance, which will not only reduce financial liability of the government, but, if well structured, provide quality medical services to all.
A number of grievances or so called anomalies have been placed before the Commission. Many have their roots not in the recommendations made by the VI CPC, but in the subsequent modifications made by the government and the resultant orders issued by it.
We are also of the view that there should not be automatic payment of bonus and all existing schemes of payment of bonuses should be linked to productivity.
The recent trend of hounding civil servants as criminals for the failure of bona fide decisions is not a happy one. This will discourage the bureaucracy to take bold decisions in fear of being hounded if such a decision misfires. Any misadventure should not be looked upon with suspicion unless it has definite criminal intent to benefit either himself or someone else.
The sole consideration with the Commission was to ensure that employees do not suffer economic hardship so that they can deliver and render the best possible service to the country and make the governance vibrant and effective.
The 7th CPC was headed by Justice Ashok Kumar Mathur; the members of the panel comprised Vivek Rae, Dr. Rathin Roy and Meena Agarwal.