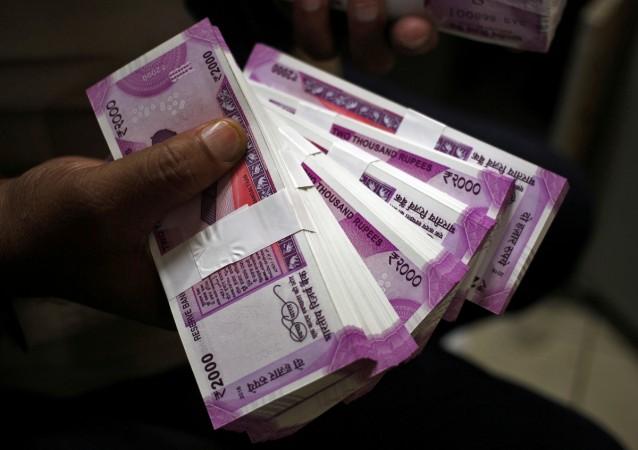 Finance Minister Arun Jaitley may have left central government employees disappointed by ignoring them in his Union Budget, but defence pensioners have something to cheer about as they will soon get the 7th Pay Commission arrears due to them.
In a written reply to AIADMK MP M Vasanthi's query, Minister of State for Defence Subhash Bhamre has said in Lok Sabha that disbursing agencies have started releasing the amount overdue to defence pensioners, according to India Today. He went on to say that the government is sorting out the amount and number of pensioners who will benefit from it.
[READ: 7th Pay Commission: Good news for bank employees and officials]
As on April 1, 2016, Punjab leads in the number of defence pensioners with 2,77,985, followed by Haryana with 2,71,034.
Bank employees will be also be happy as they will get Dearness Allowance (DA) as per the recommendations of the 7th Central Pay Commission (CPC), and it will be paid for the months of February, March and April this year. The Indian Banks' Association (IBA) has said in an order to all the banks that bank employees and officials should get 46.9 percent of their pay as DA.
However, central government employees are reportedly upset with the Narendra Modi-lead government over meagre hike in pay. The minimum wage has been fixed at Rs 18,000 under the 7th Pay Commission as against the basic pay of Rs 7,000 in the last Pay Commission. The amount is well below Rs 26,000 as demanded by the National Joint Action Committee (NJAC).
The government had assured in a meeting with the employees unions last year that it would refer their demand on minimum pay to the High Level Committee, but the idea has been dropped.
"The government will not clear any proposal on hike in minimum Pay including others pay related matter under the 7th Pay Commission recommendations because the cabinet had already passed it. Hence cabinet only will take higher allowances which were not given nod by it", the top Finance Ministry sources told The Sen Times.
(Source: India Today / The Sen Times)