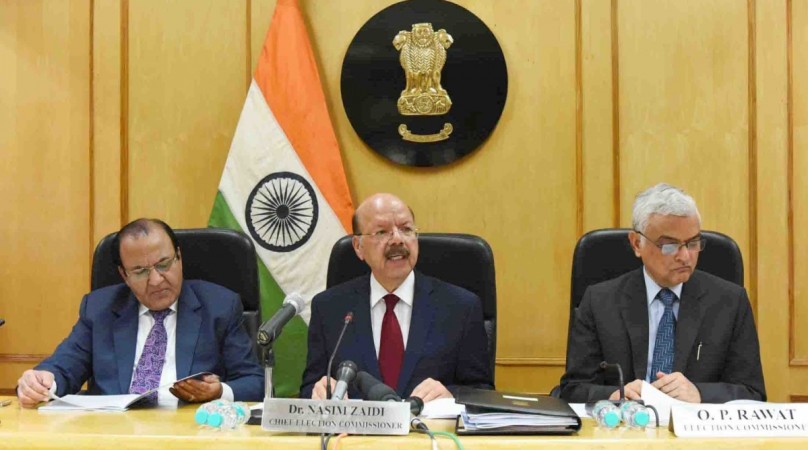 The announcement of the election schedule for five state Assemblies — Uttar Pradesh, Goa, Punjab, Uttarakhand and Manipur — has probably delayed a decision on raising allowances for Central government employees as recommended by the 7th Central Pay Commission (CPC). The Model Code of Conduct that came into effect on Wednesday (January 4) will prevent the Modi government from making any announcement till the elections are over (March 8).
An announcement before the last phase of elections are over would be seen as a violation of the code of conduct since it has the potential to give political mileage to the ruling Bhartiya Janata Party (BJP), which is hoping for a comeback in Uttar Pradesh after many years.
Read: Opposition meets CEC Nasim Zaidi, demands Budget Session 2017 be held after March 8
The BJP's rivals are up in arms against the NDA government over the scheduled presentation of the Union budget for the financial year 2017-18 ahead of the elections, as they feel Prime Minister Narendra Modi and Union Finance Minister Arun Jaitley could announce incentives to woo voters. Jaitley had effectively refused a rethink on postponing budget presentation to a later date.
The specific provisions of the Election Commission of India's Model Code of Conduct are reproduced below:
Party in Power

The party in power whether at the Centre or in the State or States concerned, shall ensure that no cause is given for any complaint that it has used its official position for the purposes of its election campaign and in particular–

Ministers and other authorities shall not sanction grants/payments out of discretionary funds from the time elections are announced by the Commission; and (vi) From the time elections are announced by Commission, Ministers and other authorities shall not – (a) announce any financial grants in any form or promises thereof,

make any ad-hoc appointments in Government, Public Undertakings etc. which may have the effect of influencing the voters in favor of the party in power.
The CPC examined 196 allowances and gave its recommendations on abolishing or raising some of them while recommending others to be subsumed with other perks. It had proposed 138.71 per cent hike in HRA and 49.79 per cent for other allowances, while submitting its voluminous report in November 2015.
The recommendations of the 7th CPC cover 47 lakh Central government employees and 53 lakh pensioners, of which 14 lakh employees and 18 lakh pensioners are from the defence forces.
Hopes buoyed for these employees after the government's revenues were estimated to get a fillip from the second amnesty scheme for tax defaulters (Pradhan Mantri Garib Kalyan Yojana 2016).
The full year financial implication of implementing the 7th CPC recommendations was estimated at Rs 1,02,100 crore by the pay panel.
The budget for 2017-18 is slated to be presented on February 1, 2017, a day after the parliamentary session commences, along with the tabling of the Economic Survey.