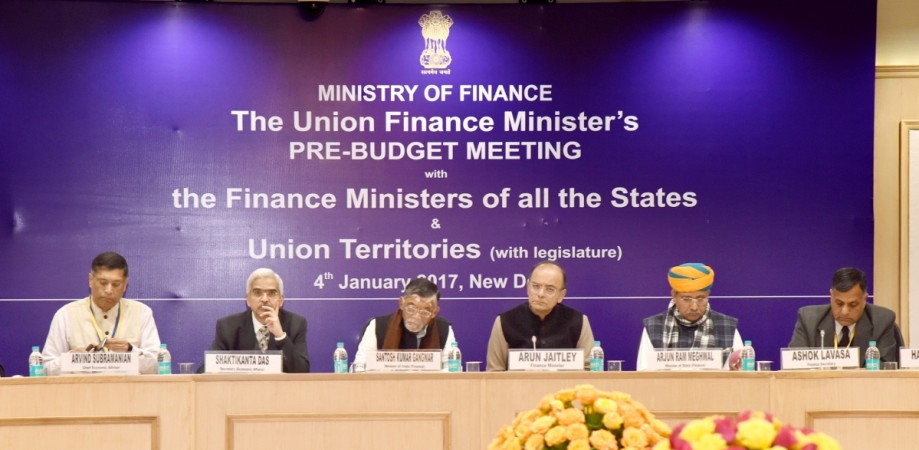 The Election Commission of India (ECI) will decide on the demand raised by opposition parties that presentation of Budget 2017 by the BJP-led NDA government should be postponed till the results of five assembly elections are announced on March 11. While the opposition has said the budget will give an unfair advantage to the BJP, the party has dismissed calls for postponement.
"The Commission has received one representation sent by some political parties. This representation is with regards to presentation of the budget. The Commission is examining this representation and in due course will take a call on this," Nasim Zaidi, Chief Election Commissioner (CEC), told reporters in New Delhi on Wednesday, reports PTI.
Earlier in the day, the ECI had announced the election schedule for the five states — Uttar Pradesh, Goa, Manipur, Punjab and Uttarakhand. The polls begin on February 4 and end on March 8; counting will be held on March 11.
In Uttar Pradesh, elections will be held in seven phases, spread over February and March 8. Goa and Punjab go to polls on February 4 while elections in Uttarakhand will be held on February 15.
The budget for 2017-18 is slated to be presented on February 1, 2017, a day after the Parliament session commences, along with the tabling of the Economic Survey, which encapsulates significant economic developments for the current fiscal while projecting the growth rate for the following financial year (in this case, FY2018).
It had projected a growth rate of 7-7.75 percent for the current financial year when the document was tabled in February last year.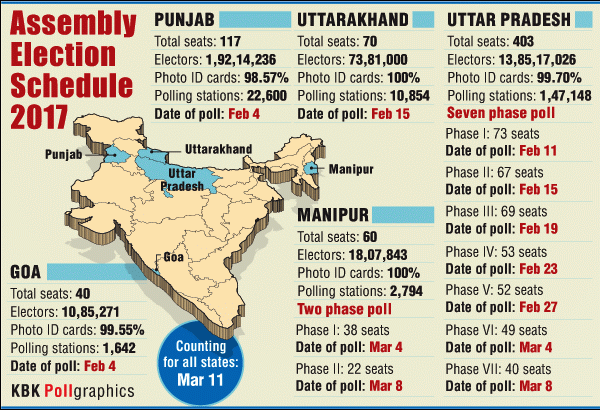 The Bhartiya Janata Party (BJP) has shrugged off the demand for postponement (of presentation of Budget 2017).
"The government cannot come to a standstill because some states are going to polls. Every year, some election or the other takes place," GVL Narasimha Rao, spokesperson for the BJP was quoted as saying by the NDTV.
The BSP, one of the prime contenders in UP, said the budget presentation to March 8. "The EC should instruct the central government not to present the general budget on February 1 and just as 2012, it be presented only after the completion of polling on March 8. Voters can be influenced through the budget and thereby free and fair elections can be effected," the Indian Express quoted from her statement.