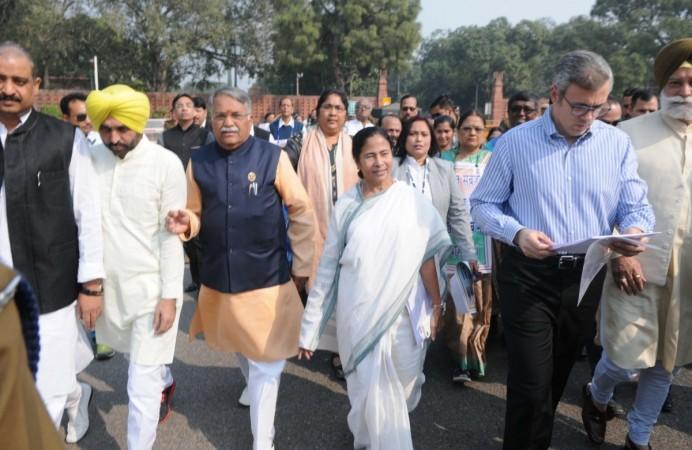 It seems Prime Minister Narendra Modi's demonetisation drive has hit Central government employees hard. They may now have to wait longer than they had anticipated for a decision on the implementation of hike in allowances, as the backlash to the "surgical strike" on black money has forced the government to keep it on hold.
"The process of an announcement of the higher allowances has been kept in abeyance on account of the opposition parties protests against demonetisation," the Sen Times quoted a finance ministry official as saying.
"The Finance Ministry compels after receiving reports on Banks and ATMs chaos from states to keep in abeyance the higher allowances till things normalise," he added.
The Sen Times claims to be the online publication for bureaucrats.
Modi's surprise announcement on November 8 to demonetise the then existing Rs 500 and Rs 1,000 notes in order to curb hoarding of black money and counterfeiting of Indian currencies has been met with strong opposition from the political class, apart from logistical problems, forcing the government to shift to the fire-fighting mode.
The government had formed a committee headed by finance secretary Ashok Lavasa that was mandated to submit its views on the 7th Central Pay Commission's (CPC) proposals on the hike in allowances. The committee held its first meeting on July 22 and had a four-month deadline to complete its task.
Critics of the Modi government, especially political parties, have repeatedly slammed the demonetisation move that has put the common man into hardship even as banks struggle to cope with the huge demand for cash. P Chidambaram, Congress leader and former finance minister in the UPA government, had called it "demonetisation of cash" and "exercise in futility."
The CPC examined 196 allowances and given its recommendations on abolishing or raising some of them while recommending others to be subsumed with other perks.
The recommendations of the 7th CPC cover 47 lakh Central government employees and 53 lakh pensioners, of which 14 lakh employees and 18 lakh pensioners are from the defence forces.
It had proposed 138.71 percent hike in HRA and 49.79 percent for other allowances while submitting its voluminous report last November.