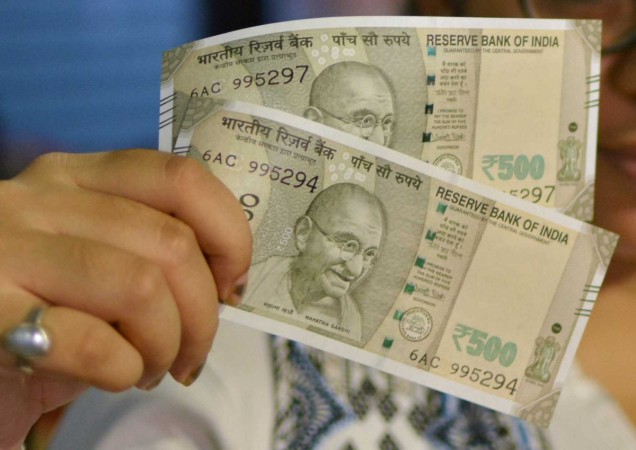 Demonetisation has led to a new set of employees demanding they should also be covered under the provisions of the 7th Central Pay Commission (7th CPC). Employees of the Security Printing and Minting Corporation of India Ltd. (SPMCIL) who are working overtime to print new currency notes to fulfil the demand surge, assert they are effectively Central government employees.
SPMCIL was registered as a corporate entity in 2006 when the security, currency presses and mints were transferred from the union ministry of finance. There are nine units, four mints, and a paper mill. Currency notes are printed at its units in Dewas (Madhya Pradesh) and Nashik (Maharashtra).
"We were told that we will not get seventh pay commission as we now belong to the Security Printing and Minting Corporation of India Ltd. But, since we are still getting central dearness allowance, we are eligible for seventh pay commission," Satish Nikam, ISP working committee member told the Times of India recently.
The employees of the state-run company also met the union minister of state for finance, Arujun Ram Meghwal, early this month.
ISP, or Indian Security Press, is one of the units transferred to SPMCIL and designs and prints currency notes, in addition to passports, non-judicial stamp papers and postage stamps.
If the government accepts the demand, it could well open the floodgates for other public sector employees who would seek a similar pay parity with the Central government employees.
The recommendations of the 7th CPC cover 47 lakh Central government employees and 53 lakh pensioners, of which 14 lakh employees and 18 lakh pensioners are from the defence forces.
Currency printing employees in demand
With the government keen to ensure enough currency notes are there in circulation after the demonetisation decision sucked out million of Rs 500 and Rs 1,000 notes, the printing presses are working round-the-clock to print notes. This in turn, has led to higher wages for employees and re-employment of retired workers.
The Business Standard reported that monthly salaries of workers has risen in the range of Rs 10,000 to Rs 30,000 per month to ensure record printing of currency notes.
The target allowance, so to speak, starts at Rs 50 per million pieces and goes up gradually, the daily said.
The crunch situation has also resulted some of the workers who had opted for voluntary retirement, returning to work.
"There are around 400 retired workers in Dewas and the vicinity. We can gladly motivate them for a come-back but only under 63-years could be redeployed. As a result, only 10-15 might have applied and have rejoined," the Business Standard quoted L N Maru, district secretary of the Bharatiya Mazdoor Sangh, as saying.