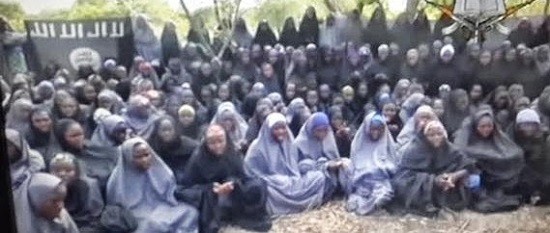 Among the over 200 abducted Chibok girls, 77 have been identified by their parents and relatives, through the recently released Boko Haram video.
However, there is an increasing fear that some parents may be keeping away due to public shame as the girls, abducted at Goverment Girls Secondary School in Chibok by Boko Haram terrorists, have now been converted to Islam and possibly been raped as well.
Of the 200-plus abductees, most are understood to be Christains. Even if rescued, the girls face an uncertain future, due to the social stigma in the region.
Nigerian news source Vanguard, which contacted some of the parents of the abducted girls, concluded that many are feigning ignorance and are not identifying their daughters, possibly because they have been converted to Islam. Some parents have distanced themselves from the video, it was reported.
In all probability, at least some of the abducted girls have been raped by their captors. And if they return home, they could be traumatized and stigmatized, if they are known to be raped, pregnant or with child from their abductors, Rona Peligal, deputy director for the Africa Division of Human Rights Watch told FoxNews.
The Nigerian government has been mass distributing the screengrabs of the girls, to confirm their identification. And till now, 77 abductees have been identified.
The most recent video released by Boko Haram shows the girls, wearing full-length hijabs and praying in an undisclosed rural location. Boko Haram released the video, claiming that the girls have been converted to Islam and would not be released till all Boko Haram militant prisoners were freed by the Nigerian government.