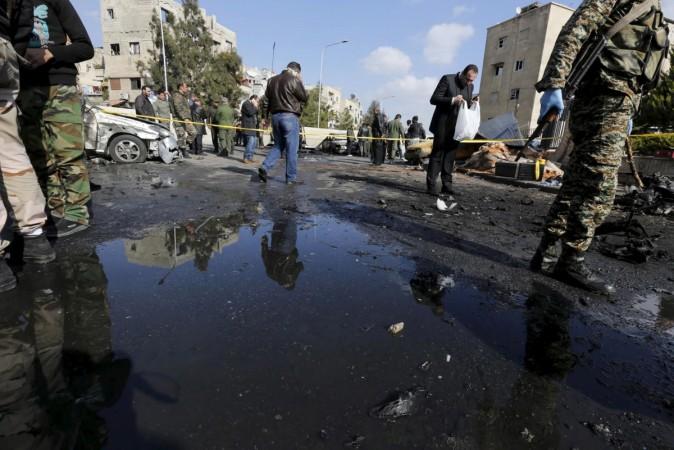 As many as 76 personnel of the Syrian government forces died last week in an ambush near Damascus by Syrian rebels, a human rights monitor said on Saturday.
Members of the rebel group Jaish-al-Islam (Army of Islam) attacked 240 pro-regime personnel on Sunday, Feb. 6. The government forces were in preparation to attack Eastern Ghouta, a stronghold of the opposition, said Syrian Observatory of Human Rights (SOHR) — a human rights monitor.
SOHR on Feb. 6 had said 35 people had died. However, SOHR director Rami Abdel Rahman was quoted as saying by AFP on Saturday that 45 personnel of Assad's army had died in the attack the previous week, another 31 died due to landmines and the whereabouts of 100 people were unknown.
The Assad regime has been bombing Eastern Ghouta to take back control of the area, but has been unable to do so.
On Feb. 12, Bashar al Assad said he intended to take the whole country from rebel forces.
Ceasefire is set to be put in place in Syria in a week's time, following which aid could be sent to towns besieged by forces.
Assad in an interview with AFP said while he was in favour of peace talks, but he wasn't going to stop fighting "terrorism".
Rebel groups in Syria have expressed distrust of Russia and Iran — allies of the Syrian regime — and have said they would stop fighting only if the two countries stayed true to the peace talks, Salem al-Muslet, chief spokesman for the High Negotiations Committee was quoted as saying by Bloomberg.
"I hope the US will do the job right because you cannot really trust Putin on this issue," said al-Muslet, who is at the Munich Security Conference with leaders from Europe and America.
"If it is left up to the Russians, they will target everything. They don't distinguish between terrorists and moderate fighters. The US and the international community must take responsibility and guarantee that this will never happen," he added.