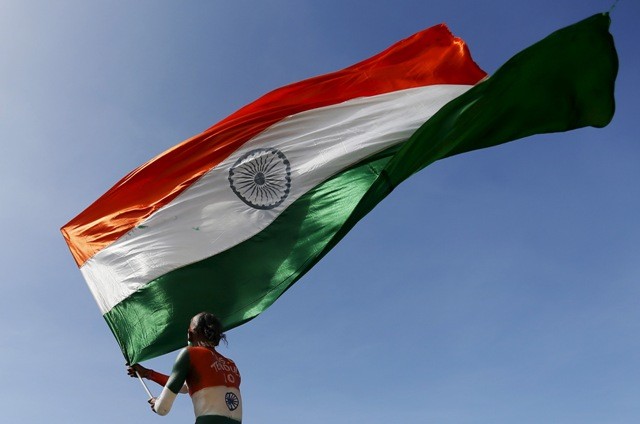 On Aug 15, over a billion Indians will remember and pay tribute to brave martyrs who dedicated their lives for the welfare of the country. The 70th Independence Day will be observed by unfurling the tricolour national flag, conducting parades and patriotic events. A parade and flag hoisting ceremony will also be held at the Red Fort in New Delhi that will be attended by President Pranab Mukherjee and Prime Minister Narendra Modi.
Independence Day 2016: Best patriotic SMS, messages, wishes, greetings
Check out some inspiring quotes and slogans on India by famous personalities to be shared on Indian Independence Day 2016 here:
Among the many misdeeds of British rule in India, history will look upon the Act which deprived a whole nation of arms as the blackest. — Mahatma Gandhi, Father of the Nation.
A nation's culture resides in the hearts and in the soul of its people. — Mahatma Gandhi
Long years ago, we made a tryst with destiny and now the time comes when we shall redeem our pledge... At the stroke of the midnight hour, when the world sleeps, India will awake to life and freedom. — Jawaharlal Nehru, former Indian Prime Minister
Even if I died in the service of the nation, I would be proud of it. Every drop of my blood... will contribute to the growth of this nation and to make it strong and dynamic. — Indira Gandhi, former Indian Prime Minister.
For some days, people thought that India was shaking. But there are always tremors when a great tree falls. — Rajiv Gandhi, former Indian Prime Minister
Revolution is an inalienable right of mankind. Freedom is an imperishable birth right of all. Labor is the real sustainer of society, the sovereignty of the ultimate destiny of the workers.— Bhagat Singh, Indian revolutionary socialist.
You give me your blood and I will give you Independence. — Netaji Subhas Chandra Bose, Indian nationalist.
So long as you do not achieve social liberty, whatever freedom is provided by the law is of no avail to you. — BR Ambedkar, economist.
Due to its rich culture and tradition we admire India as a teacher and we are its follower. — Dalai Lama, Buddhist monk.
India has two million gods, and worships them all. In religion all other countries are paupers; India is the only millionaire. — Mark Twain, American writer.
India is not, as people keep calling it, an underdeveloped country, but rather, in the context of its history and cultural heritage, a highly developed one in an advanced state of decay. — Shashi Tharoor, politician.
I do not want India to be an economic superpower. I want India to be a happy country. — JRD Tata, Indian businessman.
Where the mind is without fear
and the head is held high;
Where knowledge is free;
Where the world has not been
broken up into fragments by
narrow domestic walls;
Where words come out from
the depth of truth;
Where tireless striving stretches
its arms towards perfection;
Where the clear stream of reason
has not lost its way into the dreary
desert sand of dead habit;
Where the mind is lead forward by thee
into ever-widening thought and action-
Into that heaven of freedom, my Father,
let my country awake. — Rabindranath Tagore, Indian author.
Jai Hind (Hail India) — Netaji Subhas Chandra Bose
Vande Mataram (I pray/bow down to thee, Mother) — Bankim Chandra Chattopadhyay
Satyameva Jayathe (Truth alone will win) — from Indian scripture Mundaka Upanishada
Inquilab Zindabad (Long Live the Revolution) — Muslim Leader Hasrat Mohani
Jai Jawan, Jai Kisan (Long Live Youth, Long Live Farmer) — Lal Bahadur Shastri
Swaraj Mera Janamsiddha adhikar hai, aur main ise laker rahoonga (Swaraj is my birthright and I shall have it) — Bal Gangadhar Tilak
Sarfaroshi Ki Tamanna, Ab hamare dil mein hai — A patriotic poem by Bismil Azimabadi