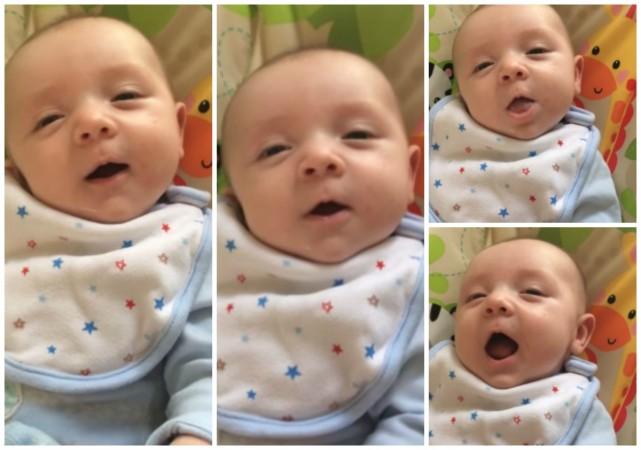 In a recent video that has gone viral, a seven-week-old baby is seen saying 'Hello' while trying to mimic what his mother was saying.
The tiny tot, Cillian, from Northern Ireland was filmed by his mother Toni McCann, who knew that the baby was trying to communicate something for a while.
After several attempts, the adorable baby speaks out his first word 'Hello'.
"He was trying to speak for a while but that day I knew he was trying to say something," 36-year-old McCann told Daily Mail.
Cillian's three sisters Sophia 12, Ellie, 11 and Eva, 8, and father Paul were also surprised to see the baby saying 'Hello' in the video.
"Some people don't believe it's real, that it's been edited but on the whole most people love it. That is really lovely for me as there is so much bad in the world it's great that my wee son is spreading some joy," McCann added.
The video, uploaded on YouTube by Goast Fire, on Thursday, 12 March, has been viewed more than one million times.
Watch the video below:
Meanwhile, the same video shared by LEAK has received more than three lakhs views within two days.