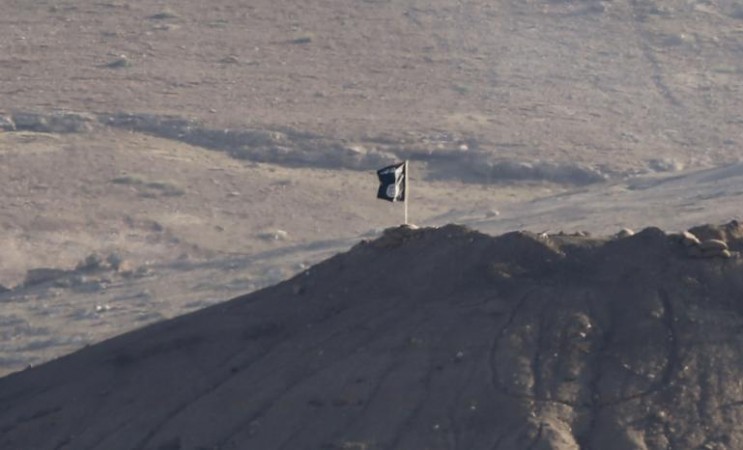 Seven Arab Israelis, including a prominent lawyer, were reportedly arrested by the country's intelligence, while practising beheading techniques on animals.
Israel's Shin Bet intelligence agency had an input that a group of men, who had established an ISIS cell in Israel, were planning to execute an attack. And when the intelligence officers carried out the raid in a 'dungeon'-like hideout, they found them practising beheading on animals.
The arrested ISIS members were reportedly planning to carry out a deadly attack on Druze Israelis, who are Shia Muslims, police officers and secret service members.
The defendants are believed to be the first ISIS members to have been found operating in Israel. An Israeli court have charged all the seven on charges of joining and aiding the terrorist group as well as attempting to contact terrorists abroad.
All the arrested men hailed from northern city of Sakhnin and had a secret hideout in Haifa were the seven would hold meetings to plan terror attacks.
7 Israeli Arabs arrested for attempts to establish an #ISIS cells in #Israel ( Channel2) #Israel #Palestine pic.twitter.com/RBYaTr0Oyn

— Mete Sohtaoğlu (@metesohtaoglu) January 18, 2015
The Jerusalem Post identified the seven arrested ISIS members as Adnan Aladin, 40, a lawyer in Nazareth; Hasam Marisat, 30; Karim Abu-Tzalah, 22; Alaa Abu-Tzalah, 27; Halad Abu Tzahalh, 30; Sarif Khaled Abu-Tzalah, 29 and Muhammad Abu Tazalah, 27.
The seven had reportedly met with ISIS sources in Turkey and were planning to flee to Syria after the terror attack.