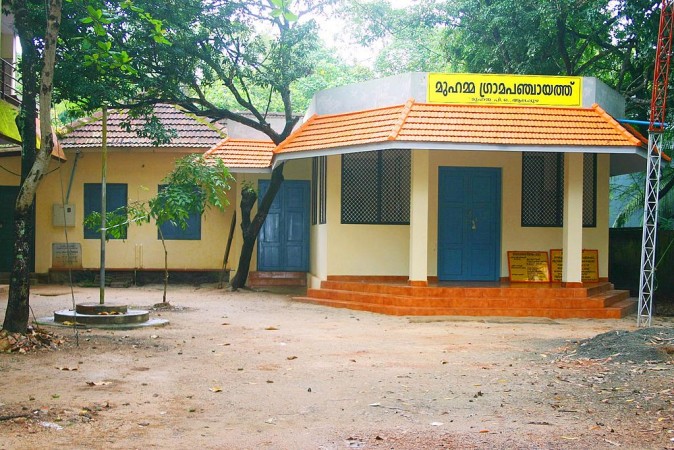 A fire broke out at a village office in Kerala on Thursday after a bike borne unidentified man reportedly attacked the office with a petrol bomb injuring seven officials and burning office files. One of the injured is critical, according to reports.
The village office in Thiruvananathapuram's Vellarada area was attacked on Thursday by a man who concealed his identity by wearing a helmet and overcoat.
He said that he would teach the Vellarada village officer a lesson. He put the petrol bomb on a table and lit it before fleeing the premises, News Minute reported.
The Village Assistant Venugopal, who was critically injured, was admitted to Thiruvananthapuram medical college. Venugopal reportedly got injured while trying to stop the perpetrator. Other injured officials were taken to Neyyattinkara taluk hospital.
Eye witnesses told Mathrubhumi News that the attacker was injured as well.
Police is investigating the incident.
Earlier this month, a fire at a temple during a festival in Kerala killed more than 100 people and injured hundreds.
Kerala is also set for Assembly elections next month. Incidents of violence among political parties have been on the rise since elections were announced in the state.