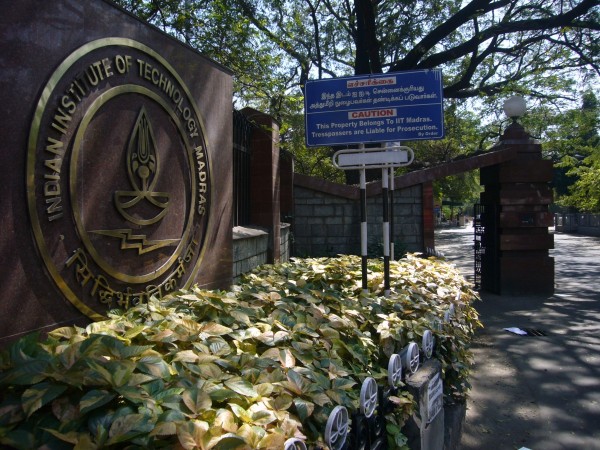 Days after the Thiruvananthapuram and Cochin airport websites were hacked, the IIT Madras' central library website and web pages of six departments were hacked on Thursday by unknown persons who posted "Pakistan Jindabad" messages.
Also read: Websites of Thiruvananthapuram and Cochin airports hacked by Pakistan cyber attacker 'Kashmir Cheetah'
The message on the library website currently reads: This website is currently down, We are working to bring it up. Sorry for inconvenience caused. 29th Dec 2016.
The hacking was discovered by a few students and alumni around 5.30 am, after which the restoration work was started. The website is still not up and running.
The website was vulnerable since it contains information on conferences organised by the institute, and is accessed by many. Other websites working on the same server were also hacked.
"The site for conference information has the same server for six other departments and also a few other webpages. This webpage in which the information on the conferences is posted is accessed by many outsiders also and hence it was vulnerable," Bhaskar Ramamurthi, director of IIT Madras, told Indian Express.
He added that the websites will soon be restored.
"They (hackers) will know the password and they can hack again. So I asked the professor in charge of websites to make sure there is stricter security," he said. The websites for cultural festivals are equally vulnerable, he added.
The departments whose websites were hacked are Humanities and Social Sciences, Management Studies, Mathematics, Mechanical Engineering, Civil Engineering and Biotechnology.
The Centre for Technology and Policies, Health Care Innovation Centre, National Cancer Tissue Biobank and National Centre for Combustion Research and Development websites were also hacked.
A few days ago, the two airport websites were hacked by Pakistani hackers who left the message, "Website stamped by Kashmiri Cheetah. HACKED. Team :: Pak Cyber Attackers. We are Unbeatable. Mess With The Best. Die Like The Rest".