Celebrities around the world had jobs just like the rest of us — including teaching — before becoming famous. So, on the occasion of Teachers' Day in India, we take a look at celebrities worldwide who were teachers before they became superstar or cult figures in the entertainment industry.
Here are seven celebrities from across the world who were teachers.
Akshay Kumar
Akshay Kumar worked as a martial arts teacher in Mumbai. One of his students, who was a photographer, recommended him to do modelling. Now, after becoming a successful actor in Bollywood, he has started his own martial arts training school for women.
"I teach Martial Arts to 300 girls every week. From corporates to media to housemaids — everyone. But we don't have enough space. I am going to open more classes in the next couple of months. And its all free of cost," he had said during a press interaction in 2015.
Utpal Dutt
The legendary actor, who is known for performances in old classic films like Gol Maal, Naram Garam, Baat Ban Jaye and Angoor, was a teacher as well. Despite working in more than 70 films, Utpal Dutt found time to continue teaching English at South Point School in Kolkata for over a decade.
Kader Khan
One of Bollywood's most talented actors, Kader Khan worked as a professor in an engineering college in Mumbai before he entered the Hindi film industry. He was teaching civil engineering at MH Saboo Siddik College of Engineering in Byculla, Mumbai, before becoming a dialogue write and then actor-director.
Later, when he shifted to Dubai, he started teaching Urdu and Arabic to people who wanted to learn them. "What I teach is the language and more importantly, the grammar. Grammar in these languages is not as simple as in English. In the Arabic classes, I taught students to read, write and also translate," he told Rediff in an interview in 2011.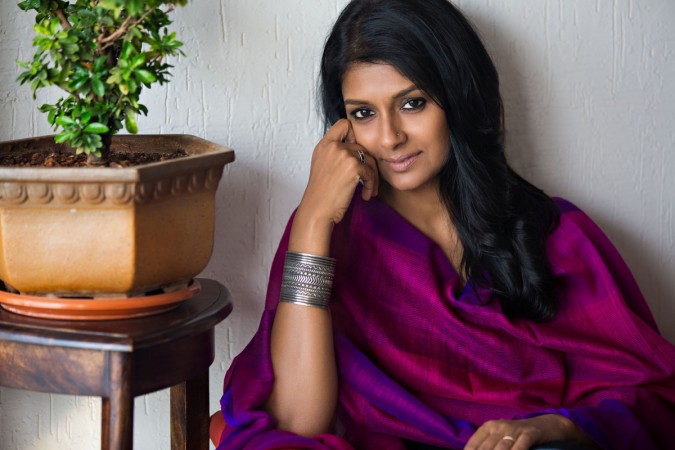 Nandita Das
The critically-acclaimed actress took up teaching after graduation and continued to do theatre on the side in the 1980s.
"Though I was fortunate enough to study in a very good school, I understood the importance of being close to nature and the merits of alternative education only when I went to Rishi Valley, a school run by the Krishnamurti Foundation of India. After graduation, I took a year off in which I spent four months teaching the fifth grade and loved all that I learnt," Nandita said about her teaching job in her article that appeared on The Week in 2015.
Hugh Jackman
Hugh Jackman, who is best known for playing Wolverine in the X-Men series, was a teacher before making it big as an actor. He served as boys' physical education teacher at England's Uppingham School in 1987.
He even met one of his students on a red carpet of a film festival in Germany in 2013. The student, now working as a freelance reporter, asked Jackman about the film festival, and in response the actor said: "Rollo, I'm sorry man, we go way back. I used to teach you at high school in PE and I want to know how your physical education is progressing. It's very important to me."
Sylvester Stallone
The Expendables actor worked as a teacher before making it big in the entertainment industry.
During the 1960s, Sylvester Stallone worked as a gym teacher to earn some extra money while studying at the American College in Switzerland.
Billy Crystal
Actor-comedian Billy Crystal, who is known for the cult film When Harry Met Sally, worked as a substitute teacher before he became a professional comedian.
"I was a per diem floater in the same junior high school I went to. I sat in the office and made $42.50 a day, and whenever a teacher was absent, I'd substitute. I taught everything from English to auto shop," he told Oprah Winfrey in an interview for the Oprah Magazine.
"I'd be at the front of a class saying, 'Listen, I don't know anything about science, but these two guys walk into a bar...' I'd only been out of school for a few years. I couldn't bring myself to call the teachers by their first names," he said.
I was like, 'Ed, could you pass...? No, no, you're Mr Graff to me.' And the funniest part was being in the teachers' lounge," added Crystal.