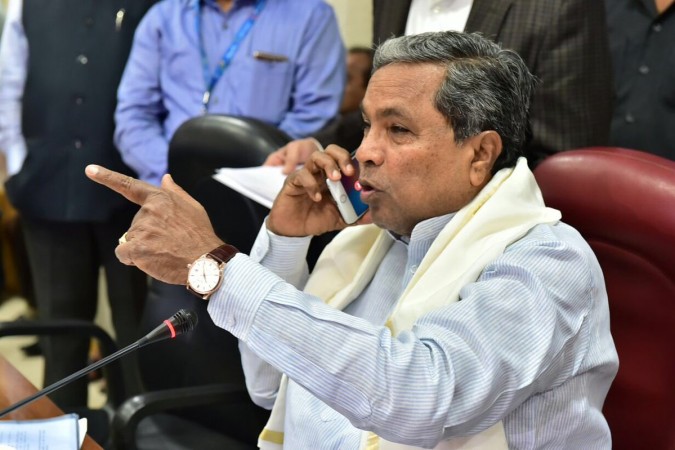 Karnataka Chief Minister Siddaramaiah is likely to make an announcement about the much-awaited 6th Pay Commission in Bellary on January 29.
It is reported that CM Siddaramaiah has asked the committee to submit their report by Sankranti. The Chief Minister is reportedly planning to make an announcement about the new pay scale at the three-day state-level sports meet for government employees, which will begin at Sir M Visvesvaraya District Stadium in Bellary on January 28.
The committee headed by retired IAS officer MR Srinivasa Murthy is reportedly ready to recommend three different slabs.
The government employees hope that the Chief Minister may opt for the slab of 30 percent. They think that he might even increase it by another five percent in a bid to woo the employees before the coming Assembly elections. As per their calculations, the government might announce 30 to 35 percent increase in the present pay scale. It is estimated that this hike would lead to a burden of Rs 10,000 crore.
The pay scale of government employees in neighbouring states like Andhra Pradesh and Telangana is much bigger than that of central government employees. The play scale in most of the states including Maharashtra, Tamil Nadu, Goa and Kerala is equal to the central scale.
Former Karnataka Chief Minister DV Sadananda Gowda had increased the pay scale by 22 percent. But there is still a huge difference of 67 percent between Karnataka state and central pay scale. Even if the CM Siddaramaiah increases it by 35 percent, there will still be a big gap of 32 percent.
"We have requested CM Siddaramaiah to take out some time from his busy schedule to inaugurate the sports meet for govt employees. We are hoping that he would make an announcement about the pay scale on this occasion. We won't accept the pay scale if the government doesn't follow the central model," BP Manje Gowda, president of Karnataka State Government Employees Association, told a Kannada daily.