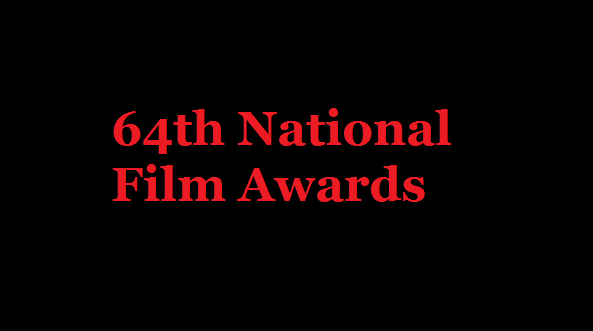 The much-awaited winners of the 64th National Film Awards for the films released in 2016 were declared during a press conference at 11:30 am at National Media Centre in New Delhi on Friday, April 7. Filmmaker Priyadarshan was the chairperson of the jury in feature films category, while nationally acclaimed cinematographer and a writer Raju Misra was the chairperson in non-feature category.
Must read: Did NFA jury chairman Priyadarshan unfairly reward his buddies Akshay Kumar and Mohanlal?
The award distribution ceremony will be held on May 3, 2017.
Also read: Malayalam gets 7 awards || Check Bollywood winners' list
Feature Films awards
Best Feature Film - Kasaav (Marathi)
Best stunt choreoraphy - Peter Hein for Pulimurugan (Malayalam)
Best Children's Film - Dhanak (Hindi)
Best Film on social issue - Pink (Hindi)
Best Direction - Rajesh Mapuskar for Ventilator (Marathi)
Best Actor - Akhay Kumar for Rustom (Hindi)
Best Actress - Surabhi Lakshmi for Minnaminungu (Malayalam)
Best Supporting Actor - Manoj Joshi for Dashakriya (Marathi)
Best Supporting Actress - Zaira Wasim for Dangal (Hindi)
Best Child Artist - Adhish Praveen (Kunju Daivam - Malayalam), Nur Islam and Samiul Alam (Sahaj Pather Gappo - Bengali), Manohara (Railway Children - Kannada)
Best Male Playback Singer - Sundharayyar for he song Jasmine E from Joker (Tamil)
Best Female Playback Singer - Iman Chakraborty for the song Tumi Jaake Bhalo Basho from Praktan (Bengali)
Best lyrics - Vairamuthu for Entha Pakkam song from Dharma Durai (Tamil) and Anupam Roy for the song Tumi Jaake Bhalo Basho from Praktan (Bengali)
Best Screenplay (original) - Syam Pushkaran for Maheshinte Prathikaram (Malayalam)
Best Screenplay (adapted) - Sanjay Krishnaji Patel for Dashakriya (Marathi)
Best Dialogues - Tarun Bhascker for Peli Chuplu (Telugu)
Best Editing - Rameshwar for Ventilator (Marathi)
Best Special Effect - Naveen Paul for Shivaay (Hindi)
Best Choreography - Raju Sundaram for Janatha Garage (Telugu)
Best Sound designer - Jayadevan for Kaadu Pookunna Neram (Malayalam)
Best re-recordist of the final mixed track - Alok De for Ventilator (Marathi)
Best Animation Film - Mahayodha Rama (Hindi)
Best Popular Film Providing Wholesome Entertainment - Sathamanam Bhavathi (Telugu)
Best Film on Environmental Conservation - Loktak Lairembee (Manipuri)
Best Cinematohgraphy - S. Thirunavukarasu for 24 (Tamil)
Best Production Design - Subrata Chakraborthy, Shreyas Khedekar and Amit Ray for 24 (Tamil)
Best Costume Designer - Sachin Lovalekar for Cycle (Marathi)
Best Environmental film including agriculture - The Tiger who crossed the line
Best Make-up Artist - MK Ramakrishna for Allama (Kannada)
Best Music Direction - Babu Padmanabha for Allama (Kannada)
Indira Gandhi award for Best Debut Director - Deep Choudhury for Alifa (Bengali)
Special Mention - Kadvi Hawa (Hindi)
Mukti Bhawan (Hindi)
Maj Rati Keteki (Assamese)
Sonam Kapoor for Neerja (Hindi)
Special Jury award for Mohanlal for Pulimurugan, Munthirivallikal Thalirkkumbol (Malayalam) and Janatha Garage (Telugu)
CHECK FULL WINNERS' LIST HERE
Best feature films in regional languages
Madipur (Tulu)
Joker (Tamil)
Wrongside Raju Gujarati
Pelli Chupulu (Telugu)
Dashakriya (Marathi)
Bisarjan' (Bengali)
Maheshinte Prathikaram (Malayalam)
Ke Sara Sara (Konkini)
Reservation (Kannada)
Bisorjon (Marathi)
Maj Rati Keteki (Assamese)
Neerja (Hindi)
12: 00 pm: Best non-feature film - Fireflies in the Abyss
11: 59 pm: Best Educational Film - The Waterfall
11: 55 pm: Best Short Fiction - Aaba
11: 50 pm: Non feature film categories
(One Special mention award goes to a Malayalam film, which the jury members couldn't pronounce correctly)
Eyes of Darker
11:49 pm: Out of 33 books submitted, the best film critic award goes to G Dhananjayan.
11: 48 pm: Best book on cinema - Lata Surgatha
11:47 pm: Uttar Pradesh has been declared as the film friendly state in India.
Special mention goes to the state of Jharkhand.
11:46 am: Film director Radha Krishna Jagarlamudi is the jury member for film friendly award.
11:44 am: The jury considered 344 films from 26 languages for the feature films category of awards.