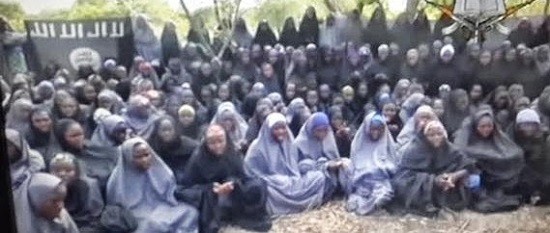 At least 63 women and girls reportedly managed to escape from the clutches of the dreaded Islamist militant group, Boko Haram earlier on Friday night.
Initially reports indicated that the escaped girls were among the over 200 girls kidnapped by the terrorist group from Chibok. However, as the news developed, it was revealed that the escaped girls were in fact from the group of 68 women and girls, who were abducted from the various villages around Damboa in north-eastern Borno State, BBC reported.
Reports claim that the women escaped their captors, when the Boko Haram militants went to attack a military base near Damboa on Friday. In the clashes that night, the Nigerian army claimed to have killed at least over 50 Boko Haram terrorists.
"I received an alert from my colleagues,that about 63 of the abducted women and girls had made it back home," Daily Post quoted local vigilante Abbas Gava.
In the Damboa attacks, the Boko Haram rebels had also abducted over 23 young boys, including teenagers, however, there is still no news on them.
Gava, a Senior Official of the local vigilantes in Borno State that is aiding the security officials, told journalists that the women escaped when their captors went out to fight. "They took the bold step when their abductors moved out to carry out an operation," he explained.
Chibok Girls Still Missing
The over 200 girls kidnapped from Chibok in April still remain missing. However, in a recent development, the Nigerian army claimed that it has arrested a key Boko Haram leader along with few women, who were working for Boko Haram gather intelligence and tipping them off on any attack plans. The arrest it is claimed would aid the military in search of the Chibok girls.
It is reported that the terrorist, identified as Babuji Ya'ari, is said to have been also involved in the Divisional Police Headquarters bombing in Shani, including the attack that killed the Emir of Gwoza, Idris Timta. He is said to have been working under the cover posing as a member of a local vigilante group, but in fact was aiding the Boko Haram terrorists.
.