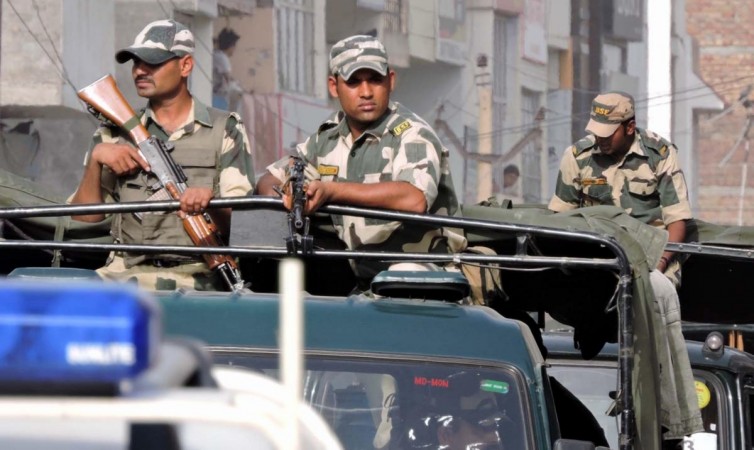 Haryana Human Rights Commission has revealed that nearly 60 percent of the complaints received by them over the last three and half years pertains to unfair probe and custodial torture by police.
Out of the 6,570 complaints received by the Haryana Human Rights Commission, it has disposed off 4,604 complaints while 1,996 are pending. This year alone, the commission has received around 1,865 fresh complaints, which vary from unfair investigation to registering false cases among others.
In October last year, a 14 year old boy accused of stealing pigeons succumbed to injuries allegedly inflicted on him by police officers. The boy was discovered hanging from a tree with injury marks on his body. Police officers who had taken him in for questioning had said that the boy escaped and committed suicide.
The Prakash Singh committee report, released a few months ago, also suggests that serious crimes such as murders, rapes, assaults, arson and looting occurred, while there was dereliction of duty on part of security and administrative officials during the Jat agitation demanding reservation.
"We received one complaint in which the aggrieved said that a case was registered against him by police for cheating on the grounds that he concealed before marriage that he was impotent. The person also claimed that police had assaulted him," Justice Vijender Jain (retd), first chairperson of Haryana Human Rights Commission, who's tenure as chairperson since ended on Aug.1, told PTI.
"On our direction, a board of doctors examined him and certified that he was actually potent. In that case, we ordered awarding of compensation and prosecution against the erring cops," he added.
Not just the state police, the Director General of Civil Aviation and the Secretary of Civil Aviation has also come under the commision's scanner in the past. The commission had issued notices to them during the Jat agitation in February. Reports suggested that some airlines were charging hefty fares for air travel between Chandigarh and Delhi when the national highway was blocked. A Public Interest Litigation in this regard was also filed later by an activist in the courts for capping and regulating of air fares.
Nobody can exploit the misery of the citizens. This case is still going on," Jain noted.
Highlighting some other issues picked up during his tenure, Jain said the commission has also played a proactive role and sought report from the Deputy Commissioners about the status of village ponds and other water bodies. The information sought pertained to pollution on these water bodies and issues with the land mafia in terms of encroachment.
"There is this perception that we do not have powers...In a judgment of the Allahabad High Court, it has been defined that our (State Human Rights Commissions') recommendations are directions...I will also say that in 99 per cent cases, Haryana Government accepted what we recommended," he said.

"The solution lies not in changing governments, but we have to change the system. Till the time the system is not changed, governments will come and go and citizens of Haryana and the country face the same set of problems...Mindset needs to be changed if we have to give good governance."