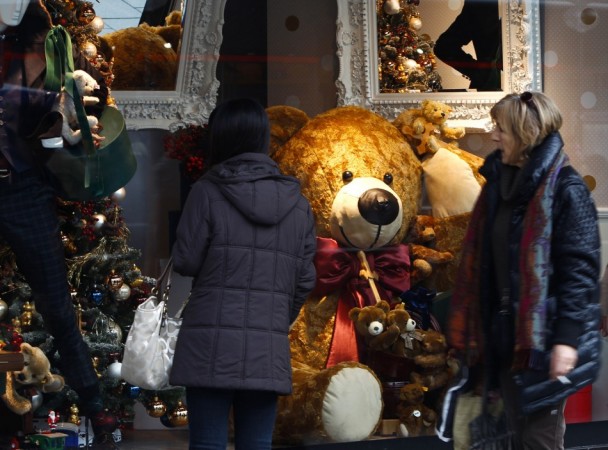 Buying things online has become an easy, convenient means of shopping, which offers lots of options comparing to the offline counterpart. Nobody could ever imagine buying a smartphone, a playstation or a T-shirt at 2'o clock in the midnight. And checking 10 stores simultaneously to choose the best among them and if you don't buy any, nobody would ever force you to buy from them.
Stores like Flipkart, Snapdeal, Amazon, Junglee, Myntra, craftvilla or eBay are the popular e-commerce websites now. Apart from these big e-tailers, there are hundreds of smaller counterparts available. The scenario has become so broad that from plants to coffee table to garments or gadgets, anything and everything is now available online.
A recent survey stated that Indian e-commerce sites achieved around 33% higher market share in the last quarter of the year. Now, the competition is so high that the sellers need to offer plenty of discounts, cashback, give-away gifts and even higher exchange rates. Naturally, buyers are also getting more involved in buying things online.
Buying things online is quite safe only if you are playing safe. Here are some safety measures to keep you secure while buying things online:
Checking things online with price measures is fine, but before buying anything from an online vendor, ask yourself how much you know about them? One needs to interact with several people while buying anything offline from a brick-and-mortar store. But in online counterpart all the faces are hidden behind the web.
So before paying for anything, just cross check their 'about us' pages in the website, check reviews about them and even count their followers on popular social networking sites like Facebook and Twitter.
Cross Check the Product before Buying
There are numerous products available, which looks great on the screen, but after buying you found them totally unusable. This particularly happens with garments, shoes, furniture, craft items among others. There are even a few gadgets enlisted with huge amount of discount, up to 80-90% sometime. Never trust a seller, check reviews about the particular product you are tempted to buy, compare price and rating, read buyer reviews and check the measures and duration of warranty.
Are they Trustable Enough?-
Sellers should never ask the buyers' financial or personal information. If they asks, how are they going to use them. All these should be properly explained in the 'Privacy Policy' of the vendor. Also ensure that the website has adopted right safety methods by securing their site. Usually a trusted site's payment page URL should carry a "HTTPS" instead of "HTTP".
They also should use any third party "Payment Gateway" during the transaction. A payment gateway is an e-commerce service provider, which authorises card payments for e-businesses and online retailers. They protect the card details of the buyer by encrypting sensitive information to ensure that information is passed securely between the customer and the merchant and also between the merchant and the payment processor.
Some popular "Payment Gateway" in India are PayZippy, CCAvenue, Citrus, PayU, EBS, DirecPay and Zaakpay. Now VISA and MasterCard also offers an extra level of security by pin-protecting your card usage on the Internet.
Choose Right Payment Method-
Always check the final price before paying the money. The transportation charges are often added to the final price. Sometimes, a ₹100 rupee product adds ₹250 cargo charges, thus making ₹350 as the final bill.
The right payment method is the most important measure of online shopping. Paying through cards is said to be the safest way. Banks and card providers usually take several measures to make it secure. Skeptics also choose Cash-On-Delivery method for payment, which is not bad either, but usually they add few amounts on the bill.
This is the most important preference while buying things online. Have you ever heard about keyloggers? Well, they are a kind of program, which steals each letter you type in and send across to a hidden recipient. And the irony is that most of the devices we use have such programs, malware, virus, which can harm you a lot.
How about keeping a house unlocked with precious things, cash inside? Similarly, never ever be casual with your device's security. Whether you are using a personal computer, laptop, tablet or smartphone, always install a personal firewall to hide your computer from the hackers. They also prevent you from Identity Theft by securing your personal information.
Always choose a separate password for each of your accounts. Always combine lower case, upper case, numerics and symbols to create them. Most of the online attacks happen through page links. Avoid clicking on links on social sites, emails or even online advertisements. Always use trusted Hotspot service, never buy anything by using any open Hotspot. Also protect your WiFI router with a complex password.