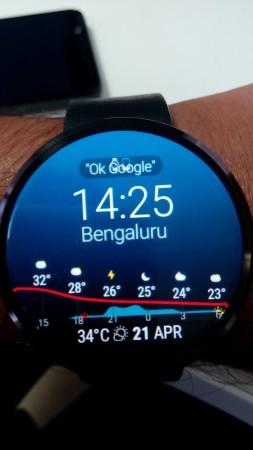 Following the grand success of Android Wear, Apple launched its own version of smartwatches. Named as Apple Watch, the Smartwatch will be compatible only with iOS-based devices, including iPhone 6, iPhone 6 Plus, iPhone 5S, and others. The smartwatch, which comes with a hefty price tag, has already received 1 million pre-orders in the US market.
On the contrary, the Android Wear is an open platform, hence most of the Android smartphone manufacturers, including Motorola, Samsung, Huawei, and LG, have already released their own versions of smartwatch. Their smarwatches cost way less than Apple Watch, but they are innovative and stylish in their own way.
We have been using a Moto 360 Smartwatch since 3 months and felt quite impressed with its functions, integrations, and features. We are not denying the innovativeness of Apple Watch, but we believe Moto 360 is a more cost-effective smartwatch than Apple Watch. Here's why:
Price
Behind the impressive look, Apple Watch comes with a hefty price tag. While the basic model comes priced at $549, the high-end edition is available for $1099. On the contrary, the Moto 360 costs only $205. That means for the price of Apple Watch's basic edition, you can buy a mid-range Android smartphone and a smartwatch together. The Android Wear devices offer more openness with similar level of features.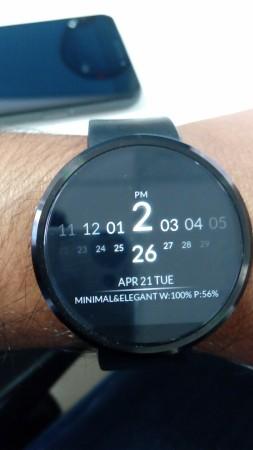 Cross Platform Support
The main reason why people want to buy an Apple Watch is because of compatibility. Luckily, if you own a jailbroken iPhone you can easily buy an Android Wear-based smartwatch, such as Moto 360, as Cydia offers several tweaks to connect the Android-based smartwatches to Apple iPhones and offer all the features.
According to several rumours, Google is allegedly developing Android Wear app for the iOS platform, which will purportedly connect the Moto 360 with your iPhone device. Then why spend a fortune for getting similar features?
The Free Funda
The Android eco system is mostly popular because of its more free-to-download apps than its Apple iOS counterpart. Similarly, most of the Android Wear apps and watch faces also come for free. Several utility apps like IFFTT, Google keep, Runtastic, Swarm, Google Fit, and Sleep Better are free. We also found several interesting watch faces in Moto 360 that are absolutely free.
Ease of Use
Google has just tipped to launch its latest Android Wear software update. Expected to release in a day or two, the new update will add numerous improvements to help users access information and communicate easily.
With the new update, the display of Moto 360 will always remain on; you don't need to tap, twist or shake the smartwatch to see the time or real-time notifications.

Wi-Fi Support
The new update will also bring Wi-Fi support to the Android Wear watches. So, even if you leave your smartphone at home and your smartwatch is connected to Wi-Fi, you can operate your smartphone remotely, no matter how far you are.
New Gestures
The new Android Wear update is also bringing some utility gestures, which will allow you to draw emojis direct on watch display and send back as reply. It will also add some relevant gestures to make smartwatches more meaningful than ever.