An Australian art gallery has confirmed that a 500-year-old Shiva statue on display, is a stolen artifact which will make it eligible to be returned to India, according to a CNN report.
Shiva Nataraja, or dancing Shiva, is a 16th-century statue owned by Art Gallery of South Australia (AGSA) in Adelaide. It was identified in a 1958 photo as the one stolen from a temple in Nellai (Tamil Nadu) in the 1970s.
It was one of four statues stolen from the temple and its theft was only reported in 1982. Investigations by the police failed to identify any suspects or recover the statue.
AGSA said it was identified as stolen in September 2016 during an ongoing research undertaken by the gallery's Asia Art curator.
The gallery said that it will cooperate with relevant parties to determine the next step, including the return of the object to the rightful owner.
Indian authorities are preparing a formal claim for the repatriation of the statue.
"The matter is being discussed by Indian and Australian authorities and we have submitted the required paperwork and Australia has 30 days to refute the claim," says S. Vijay Kumar, co-founder of India Pride Project (IPP), a group of volunteers who track and repatriate Indian heritage works.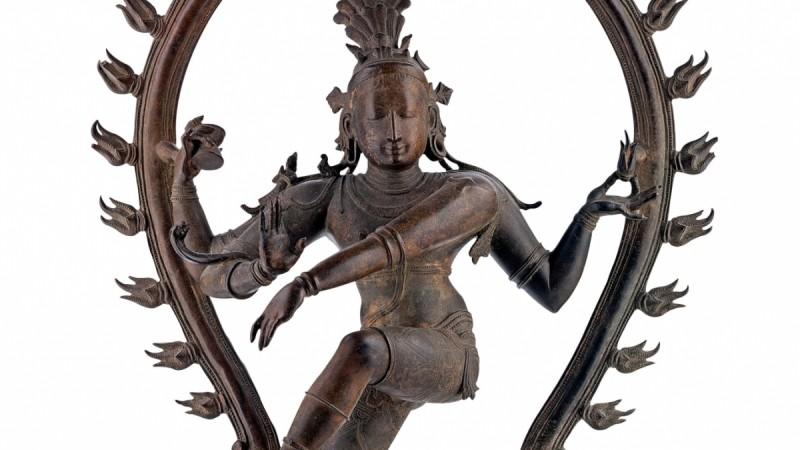 Kumar, who is also an amateur temple art investigator and has penned the book "The Idol Thief", says it is shocking that after identifying the statue as stolen back in 2016, AGSA waited for two years to come out with the information.
"The argument the gallery puts forward is that the picture in their archive was taken in 1958 but still that doesn't say much about their own ethics. A stolen object continues to be a stolen object and India has its own antiquity laws," he told CNN.
The 76 cm tall, 100 kg statute was purchased by AGSA in 2001 for $330,000 in donated funds from a private European collector through British brokers.
This is not the first time the Australian government bought stolen Indian artifacts. According to an IPP report, a $5 million Shiva statue was bought by the country's National Gallery from New York-based dealer Subhash Kapoor and his gallery manager Aaron Freedman.
Freedman pleaded guilty in New York, confirming that the statue was stolen from a temple in Ariyalur district of Tamil Nadu.